Plan out your meals this week using out Healthy Weekly Meal Plan #66! You get a new dinner recipe for every night plus a healthy side dish, breakfast, lunch and dessert!

Happy Saturday! What are you up to today? Today is a great day because not only did I sleep in this morning but we have NO football games and almost zero plans! We have a trunk-or-treat church party tonight that we're all really excited about. Are you dressing up for Halloween?
My oldest son probably won't dress up (typical teenager, lol!) and my 12 year old is going as one of those big blow up sumo guys. My two younger boys are going to be Optimus Prime and the Halo guy Spartan Locke. If I can get my costume together, my husband and I will be dressing up as Clark Kent and Lois Lane/Supergirl? I love dressing up for Halloween!
I'm also making chili and cornbread for the party, which I'm excited about! I need to go to the grocery store and grab all the ingredients for that and for the dinners in this week's healthy weekly meal plan! I'm particularly excited to make my Pizza Mummy Braid for Halloween dinner! I hope you'll give it a try, too!
Be sure to stop back every Saturday for our healthy weekly meal plan full of daily entrees as well as a breakfast, lunch, snack and dessert! Just click on the photo or link to see the recipe!
~ HEALTHY WEEKLY MEAL PLAN ~

HAPPY HALLOWEEN!
LUNCH
Kid friendly and fun to make, these Mini Spider Pizzas would be the perfect holiday finger food to pack in your children's lunch box!
SNACK
These moist Pumpkin Spice Latte Donuts are unbelievably soft inside and covered with an amazing espresso glaze. Enjoy one as an after-school treat or save it for dessert!
MAIN DISH
This Pizza Mummy Braid is a quick and easy dinner for the Halloween season. Perfect to serve your little goblins before they head out trick-or-treating!

After a day of indulging in sweets and treats, enjoy this simple chopped Crispy Thai Cashew Chicken Salad with robust flavors of soy, honey, peanut butter, ginger and red pepper flakes. Then tossed with chicken and fresh vegetables, topped with cilantro, green onions and crunchy cashews!

Fill up the crock pot for your next football party with this kickin' Healthy Crockpot Chipotle Chicken Chili! Everything gets dumped in the crockpot for easy prep and you wonít BELIEVE all the amazing cozy flavors packed inside.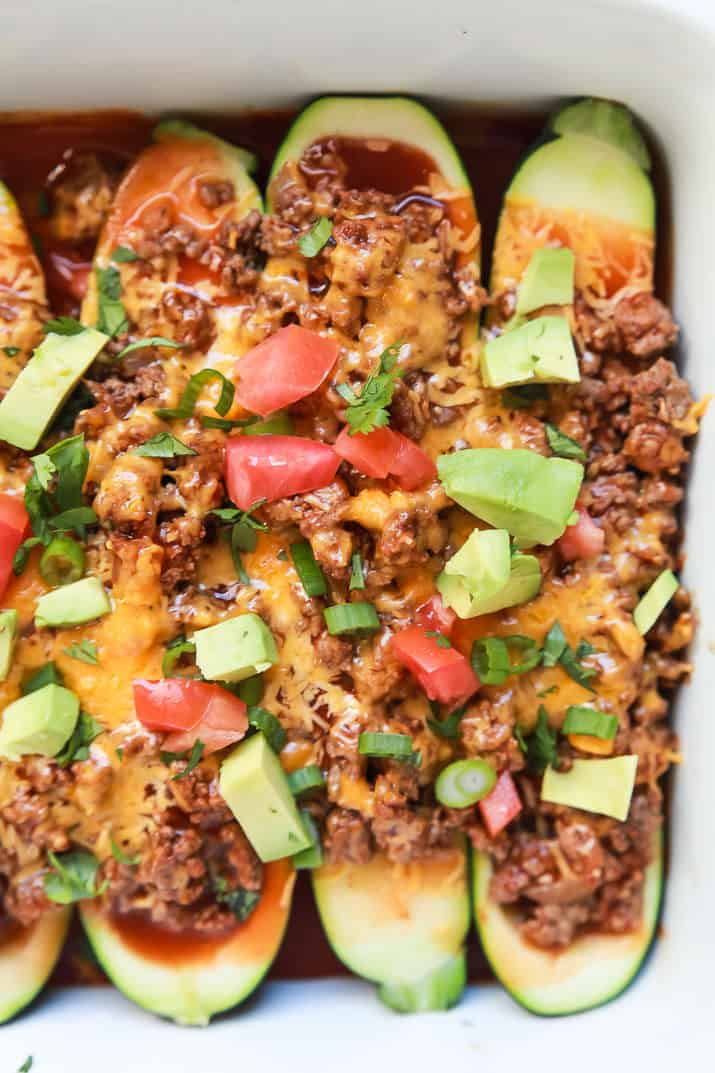 Ground Beef Enchilada Zucchini Boats are a healthy gluten free version of classic Beef Enchiladas that youíll fall in love with! A little over 30 minutes to make but well worth it for the bold flavors and low calorie count of 222 calories a serving!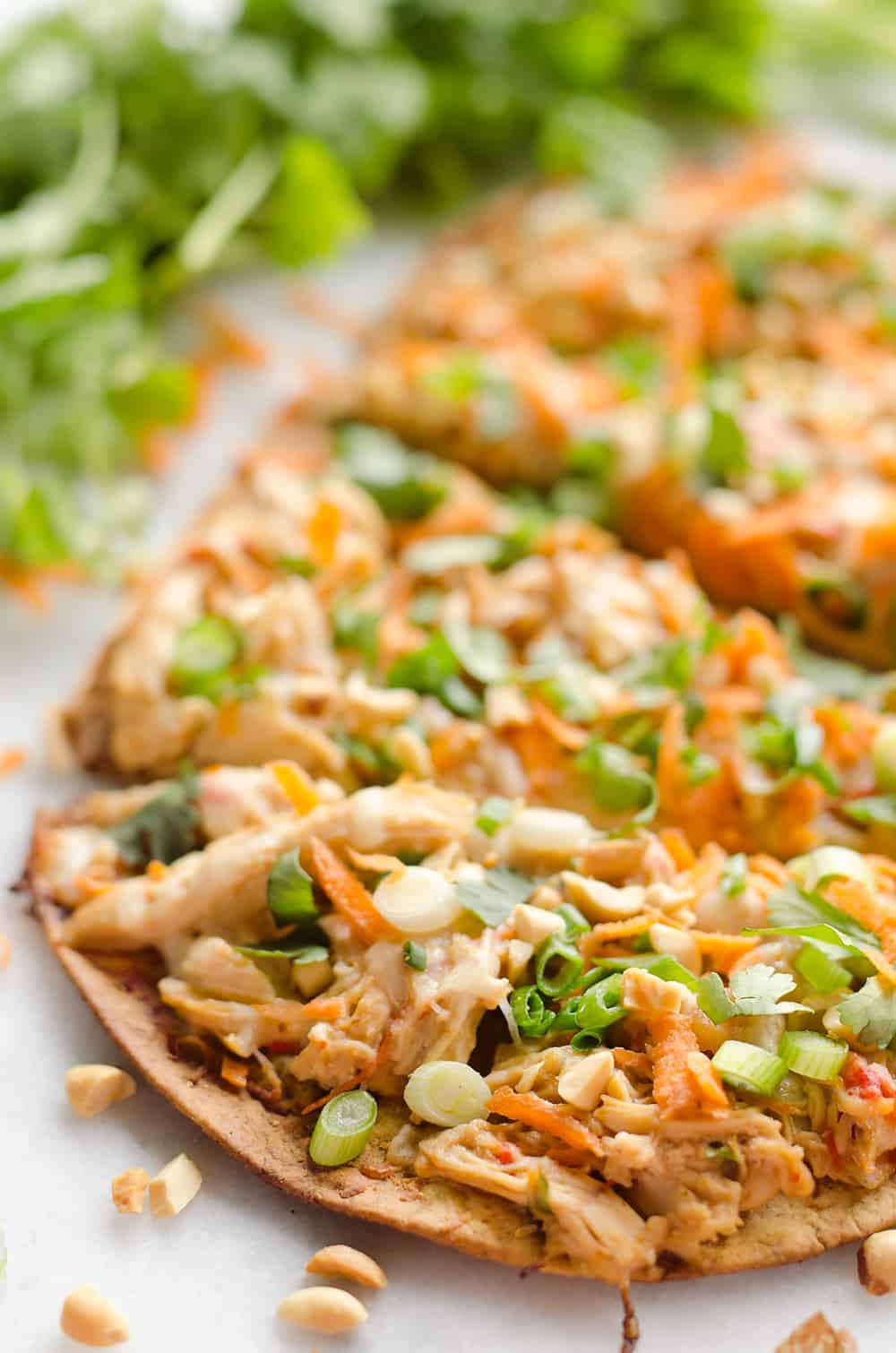 Light Thai Peanut Chicken Flatbread is a quick and healthy recipe perfect for a weeknight dinner! A thin and crispy flatbread is topped with Crock Pot Thai Peanut Chicken, cheese and crunchy vegetables and peanuts.

DINNER
Enjoy this healthy BBQ Salmon Kale Salad with honey chipotle vinaigrette filled with bold flavors, crunchy kale and crispy vegetables for an easy†salad you will fall in love with!
DESSERT
Pumpkin chocolate chip cheesecake egg rolls are a new and improved way to eat your favorite fall pie! Dip it in whipped cream because it is a dessert egg roll after all!

BREAKFAST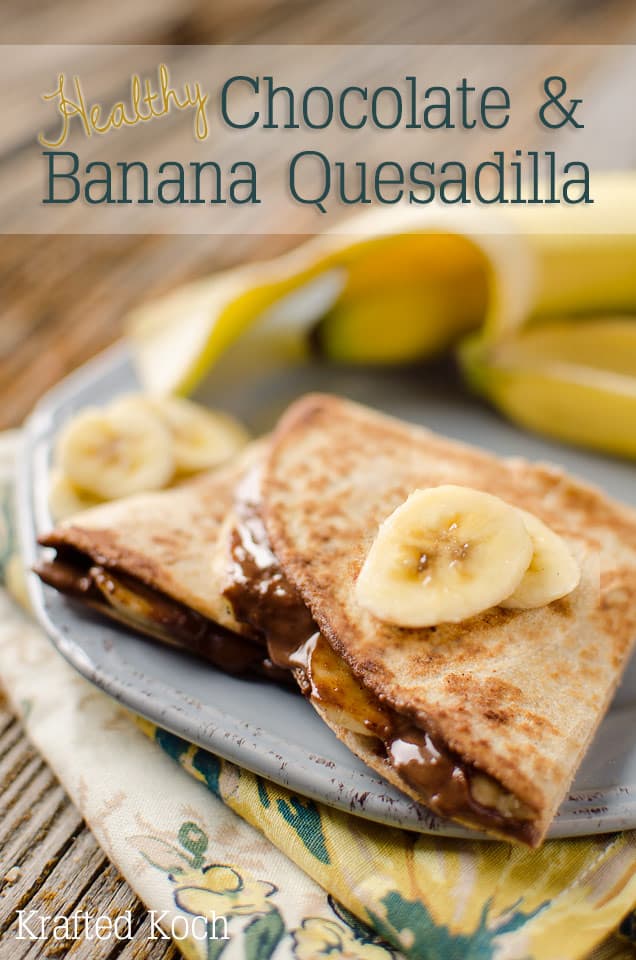 Healthy Chocolate & Banana Quesadilla is a quick and simple, 3-ingredient recipe that is loaded with 8 grams of protein and 8 grams of fiber to fill you up and leave your sweet-tooth satisfied!
LUNCH
Cheesy Cauliflower Casserole makes a great meatless main dish! Full of flavor with cauliflower, sautéed mushrooms & leeks, and an easy cheesy sauce that won't pack on the calories. For a heartier meal, add a grilled chicken breast or piece of pork loin.
DINNER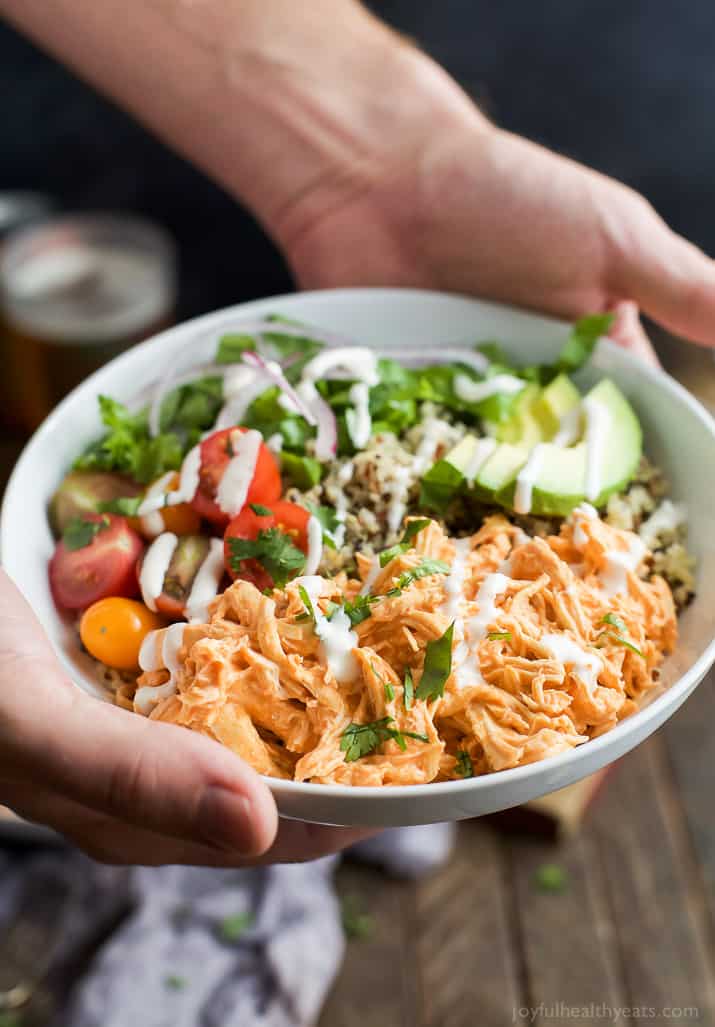 Buffalo Chicken Quinoa Bowls topped with avocado, tomato, shredded buffalo chicken, drizzled with ranch and served on a bed of quinoa. Football food just got a healthy facelift!
With Salt & Wit | Recipe Runner | Whole & Heavenly Oven | The Creative Bite | Joyful Healthy Eats | Yummy Healthy Easy