Check out the recipes in this week's Healthy Weekly Meal Plan #75! There's a healthy dinner recipe for every day plus a healthy breakfast, lunch, side dish and even dessert recipe too! Make your life easier by planning out your recipes ahead of time!
Happy Saturday!! It's crazy that it's New Year's Eve! Honestly, 2016 has flown by. I know I've said this before, but it seems like the older I get, the faster the time goes by. What kind of New Year's resolutions have you set for next year? I've been enjoying the time with my family this week and haven't really set aside any time to ponder what goals I want to achieve next year.
I do know one right off the top of my head, though. I'm pretty sure most people feel the same way after the holidays is to get in better shape/eat better! I think the key to eating healthier is to plan ahead. That's the great thing about our Healthy Weekly Meal Plan!
We give you a healthy dinner recipe for every night of the week. But we also add in a healthy breakfast, lunch, side dish and even a healthy dessert recipe as well. We make sure to vary the recipes so you have lots of yummy different kinds of dishes to try. Planning ahead of time and going to the grocery store once for the whole week saves time and money. If eating healthier and spending less money are on your New Year's Resolutions list, you've come to the right place to start!
Stop back every Saturday for your Healthy Weekly Meal Plan! Just click on the photo or link to see the recipe. Happy New Year!
~ HEALTHY WEEKLY MEAL PLAN ~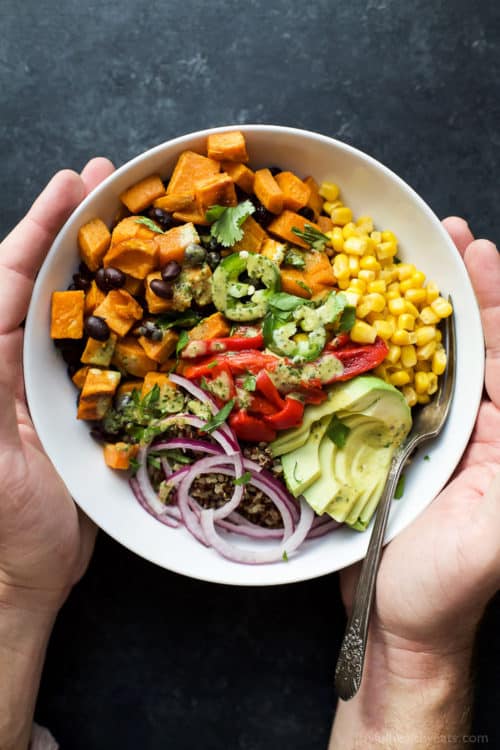 Easy Sweet Potato Black Bean Quinoa Bowls topped with a zesty Cilantro Dressing you'll want to pour all over. A fresh vegetarian meal that will satisfy even those meat lovers!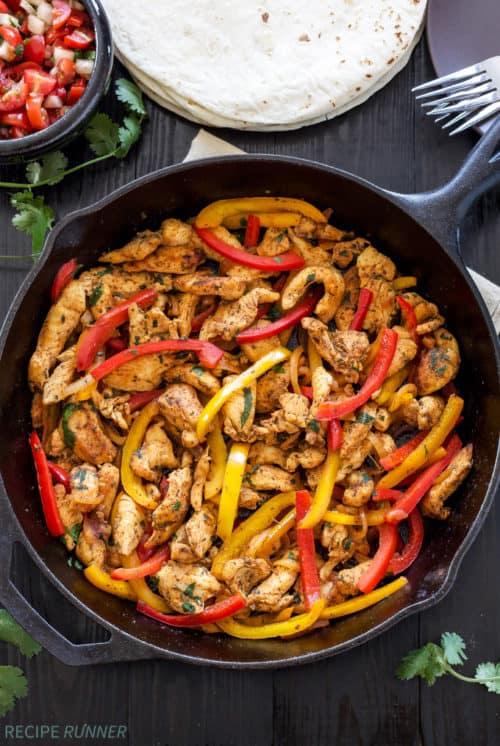 Easy, delicious, one skillet chicken fajitas with peppers and onions!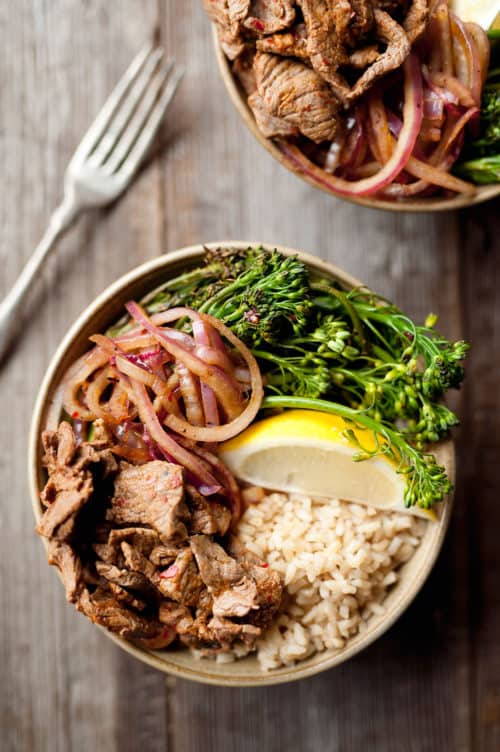 10 Minute Beef & Broccolini Bowls are a fantastic dinner idea bursting with bold garlic chili flavor. With only 6 ingredients, this easy meal is so simple and delicious you will be making it time and time again!

MAIN DISH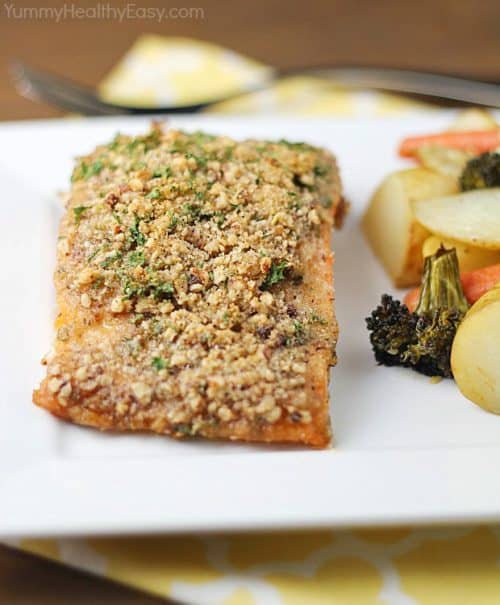 Easy and delicious salmon dinner made in 30 minutes or less!
SIDE DISHES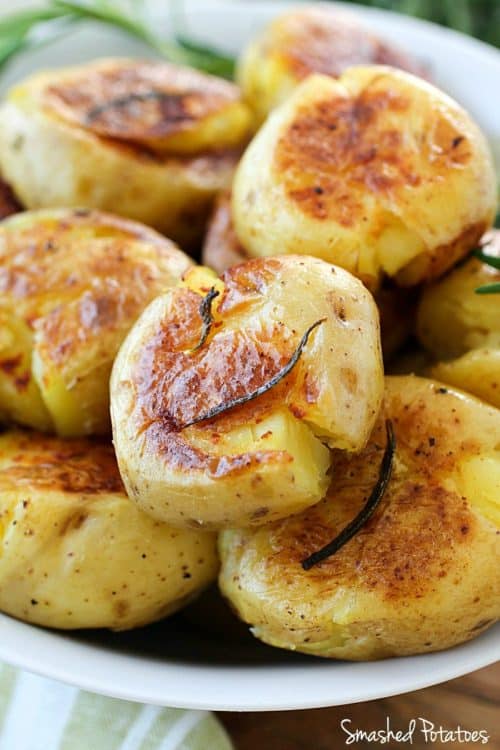 Smashed Potatoes aka Potatoes Fondantes (means potatoes that melt in your mouth in French!) are small potatoes boiled in flavorful chicken stock and then smashed down and browned on each side.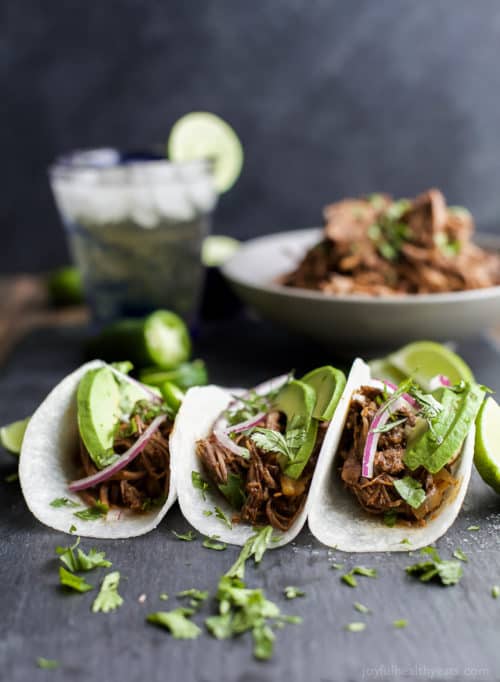 These Paleo Crock Pot Balsamic Braised Short Rib Tacos will be your new favorite Crock Pot recipe! Cuz Tacos… duh! They are sweet & spicy, easy, healthy, and totally deliver on flavor! You're gonna be in love!

BREAKFAST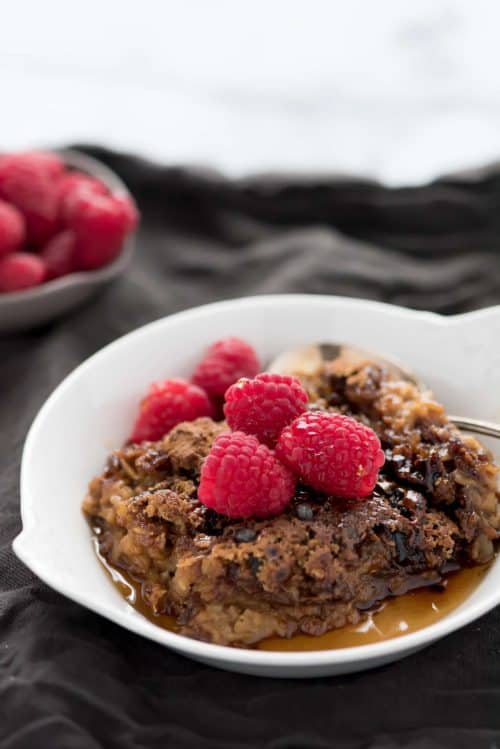 A dessert inspired healthy baked oatmeal makes one sweet breakfast! Creme Brulee Baked Oatmeal is perfect for breakfast, brunch get together's and will make any morning feel special!
LUNCH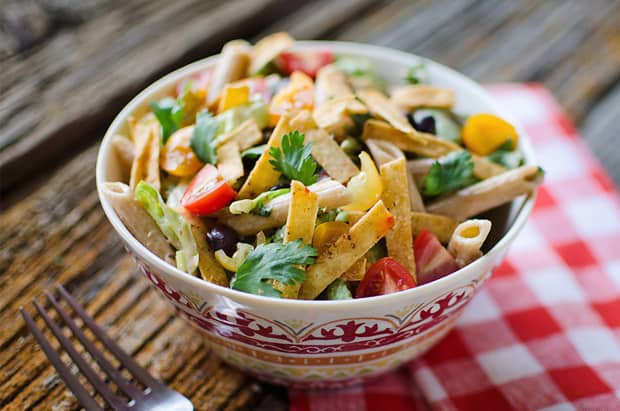 Southwest Penne & Romaine Salad is an easy and healthy salad bursting with flavor. It is filled with tender whole wheat pasta, lots of veggies, chicken and crunchy tortilla strips with a zesty and light salsa ranch dressing.
DINNER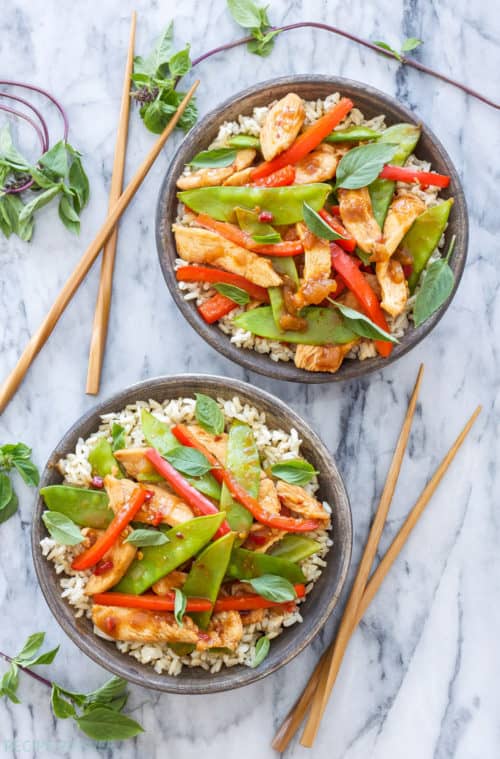 This Thai Chicken Stir Fry comes together in less than 30 minutes and is full of savory, sweet and spicy Thai flavors. Serve it over brown rice for a healthy takeout at home dinner!

SNACK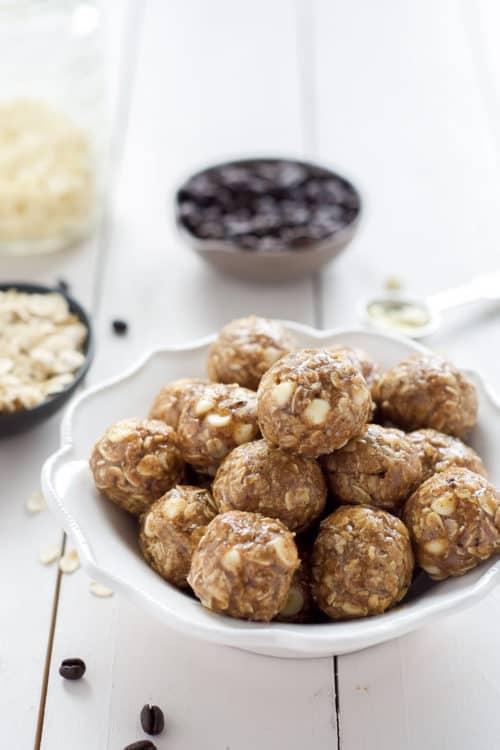 These Vanilla Espresso Almond Butter Energy Bites come in handy when you need more than just a cup of joe in the morning! Filled with hearty oats, almond butter, coffee and white chocolate chips; they are a healthy snack or treat!
DINNER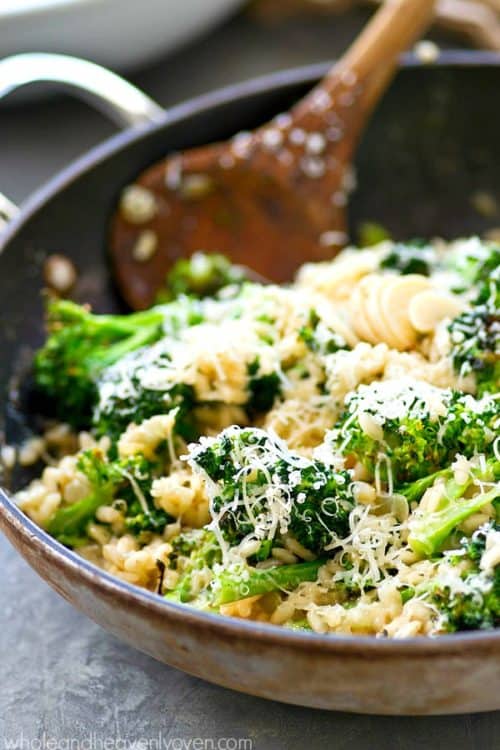 Flavorful roasted garlic and broccoli collide with creamy Parmesan risotto into one killer dish that's incredibly easy to throw together and ready in under 30 minutes too!
DESSERT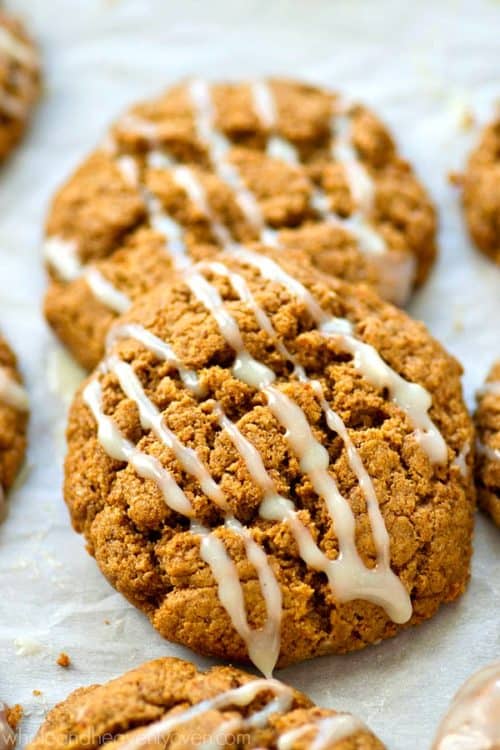 These ultra-chewy white chocolate gingersnaps are so incredible, you'd never guess that they're completely flourless and gluten-free! A soon-to-be cookie jar staple.
With Salt & Wit | Recipe Runner | Whole & Heavenly Oven | The Creative Bite | Joyful Healthy Eats | Yummy Healthy Easy