Make eating healthier easy with our Healthy Weekly Meal Plan #77! Plan out all your meals for the week using this easy menu plan. It includes a new dinner recipe for every night plus a healthy breakfast, lunch, side dish, snack and dessert recipe too!
Happy Saturday!! My family decided to spend the three day weekend in Big Bear, CA skiing and snowboarding! I have a ski lesson scheduled for tomorrow which I'm super nervous about. I'm not super coordinated when it comes to anything in the snow. I think mostly because I grew up in Arizona so snow is so strange to me. Big Bear got dumped with snow these last few days so it will be SO much fun to play in it! Wish me luck with the skiing!
My husband and I have been so good about planning our meals out ahead of time and eating healthy these last two weeks. (Check out my new post of how to add variety to chicken if you haven't already!) Many of this week's recipes are ones that can be made ahead of time and eaten throughout the week. I can't wait to make the Pesto Chicken with Zucchini Noodles! Enjoy this weekly meal plan!
Stop back every Saturday for your weekly meal plan fix of daily entrees as well as a breakfast, lunch, snack and dessert! Just click on the photo or link to see the recipe.
~ HEALTHY WEEKLY MEAL PLAN ~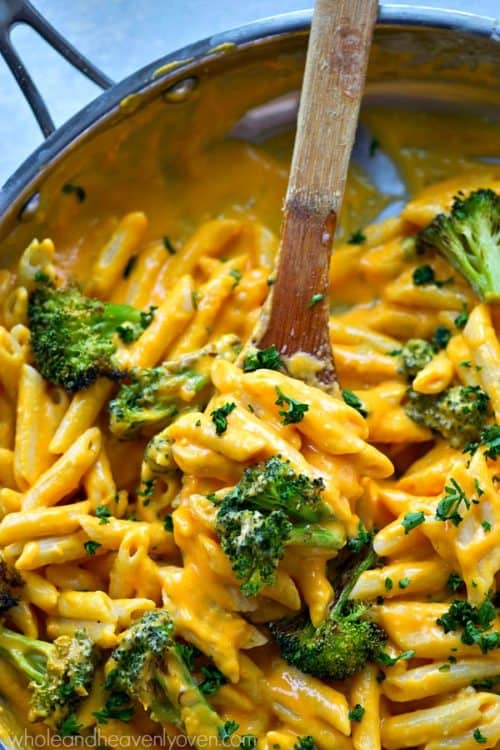 Nobody is ever going to guess there's butternut squash hiding in this UNBELIEVABLY-creamy alfredo penne skillet! Ready for the dinner table in only 30 minutes with super-basic ingredients.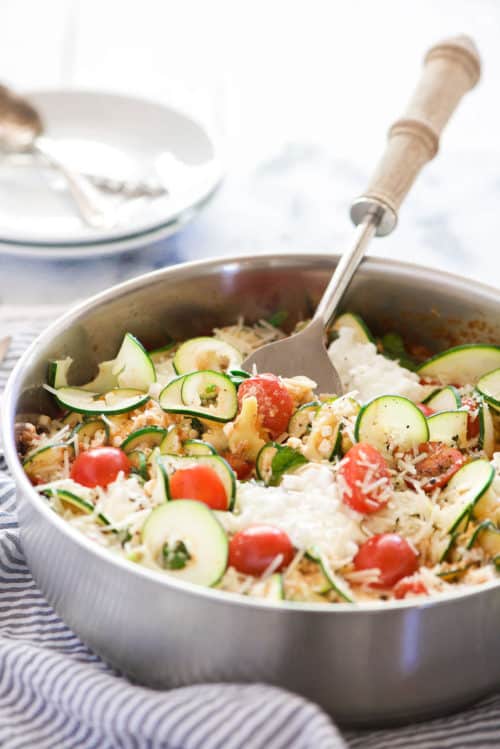 Spinach Artichoke Skillet Zucchini Lasagna is a healthy, low-carb take on lasagna! Zucchini noodles mixed with spinach, artichokes and plenty of cheese makes this one pot dish a crowd pleaser!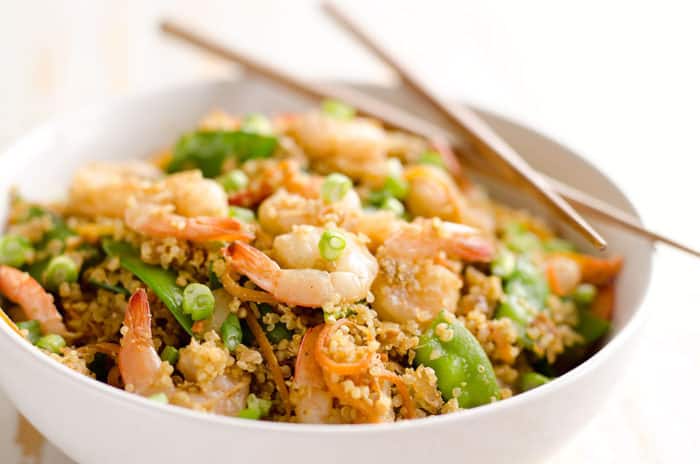 Light Shrimp Fried Quinoa is a healthy dinner full of protein packed quinoa and shrimp then finished off with delicious Kikkoman soy sauce!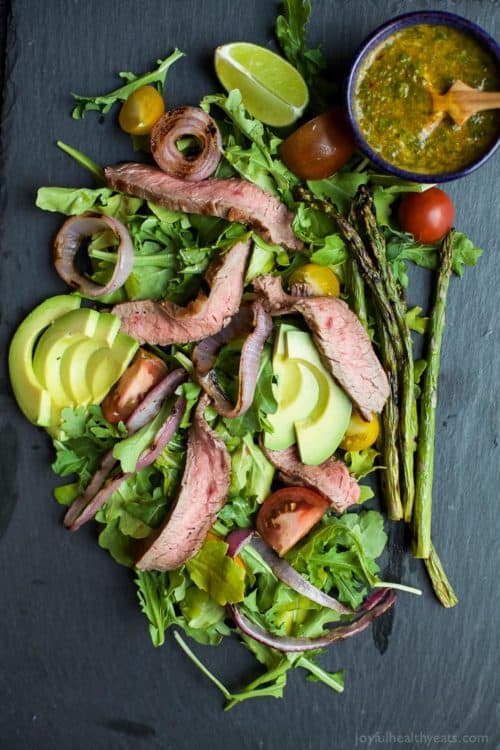 A paleo California Steak Salad filled with grilled onions, arugula, avocado, asparagus, charred Steak and covered in zesty Chimichurri Dressing. Fresh, light, high in protein and freakin delicious! You need this!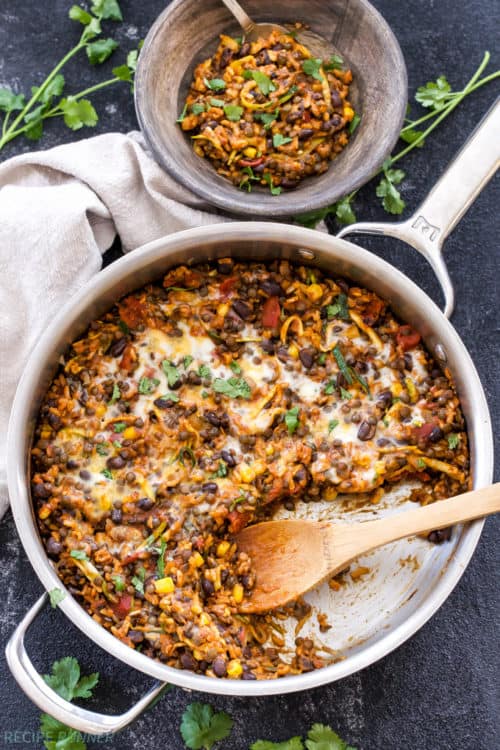 A healthy, vegetarian, gluten free dinner the whole family will love! You won't miss the meat in this easy to make, One Pot Cheesy Mexican Lentils, Black Beans and Rice!

BREAKFAST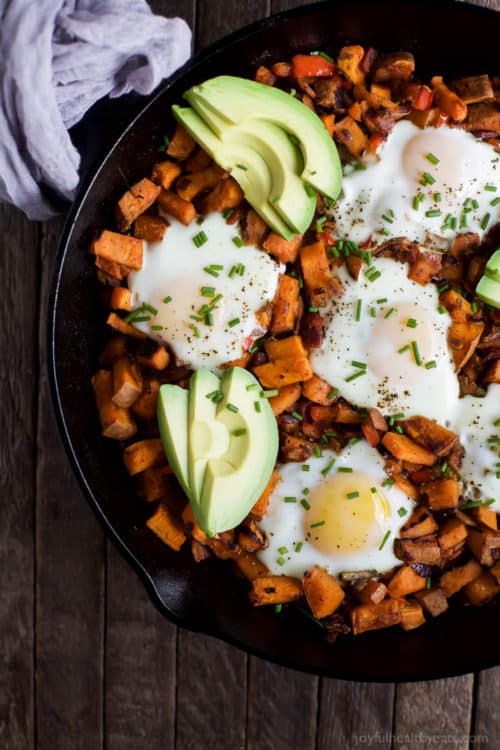 Smoky Bacon Sweet Potato Hash & Eggs – a great 30 minute recipe that's paleo & gluten free! I guarantee you'll want to devour it for breakfast, lunch, and dinner!
LUNCH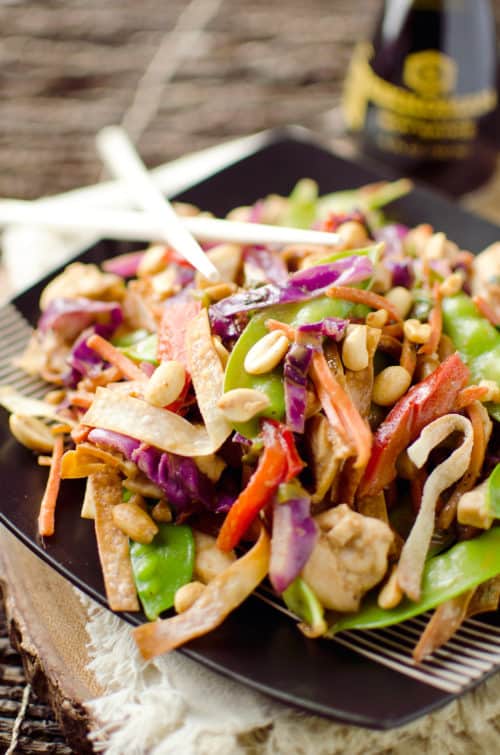 Light Wonton & Thai Peanut Chicken Sautée is a healthy and delicious dinner recipe loaded with vegetables, chicken and a spicy Thai peanut and coconut milk sauce.
DINNER
Cabbage Roll Casserole is much easier than making traditional cabbage rolls! This yummy casserole is slowly baked and full of ground beef, rice and cabbage in a light tomato sauce. Hearty, simple to make and delicious!

DESSERT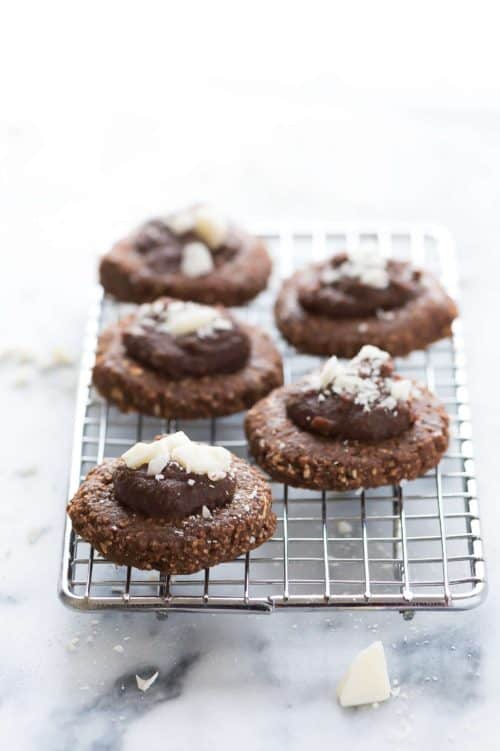 These no bake fudge cookies are fudgy, chewy and have the perfect balance between sweet and salty! with only 100 calories, these cookies are refined sugar-free, and topped with a coconut oil and chocolate fudge sauce!

SNACK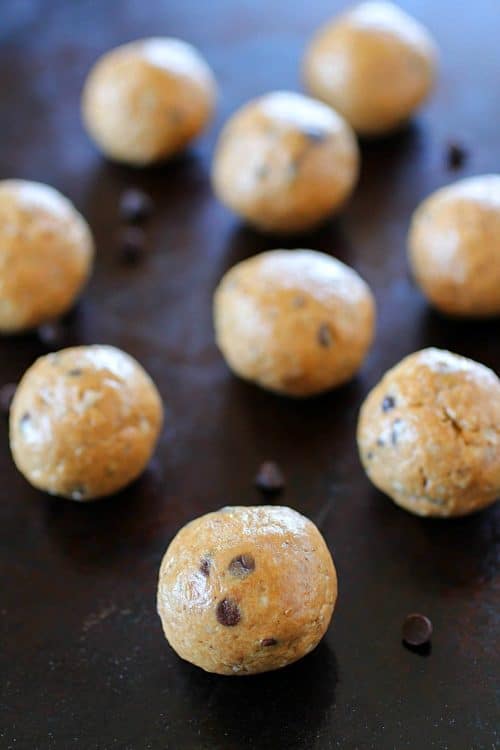 Protein balls filled with peanut butter, protein powder and oats make the most delicious on-the-go snack! Whenever you need a little protein boost to get you to the next meal, these little bites have you covered!
DINNER
Pesto Chicken with Zucchini Noodles is a fast, delicious and easy alternative to your regular pasta dinner!
SIDE DISH
Roasted until perfectly tender and then glazed with a tangy maple citrus glaze, this roasted acorn squash is an insanely-easy holiday side that's pretty to look at and even better tasting!
With Salt & Wit | Recipe Runner | Whole & Heavenly Oven | The Creative Bite | Joyful Healthy Eats | Yummy Healthy Easy