Welcome back to another Healthy Weekly Meal Plan! This is week 13 and it's full of yummy and healthy breakfast, lunch, dinner, snack and dessert recipes for you to try!
I can't believe Halloween is coming up so soon! We have a Halloween Trunk or Treat party tonight. Have you ever been to a trunk or treat? You park your cars in a parking lot, block the parking lot off and then decorate the trunks of your car and pass candy out to kids who trick or treat around to all of the cars. Hence the name "trunk or treat". It's safe and fun and my kids love it! Plus there's a chili recipe contest, which I totally plan on winning. 😉 Do you have any fun plans this week and/or weekend?
Another thing I'll be doing this weekend is my grocery shopping for the week. Which brings me to this week's healthy weekly meal plan! Myself along with 5 other amazing bloggers have come together to make a collaborative meal plan every week to take all the guesswork out of meal planning and saving you the hassle of trying to eat healthy. We have put together a full week of yummy and easy entrees that you and your family will love!
Personally I can't wait until Saturday to try out those amazing looking pancakes. Not only will I be enjoying a stack of fluffy pancakes, but it is Halloween! What will you be doing to celebrate the holiday? Stop back every Saturday morning to get your weekly meal plan full of daily entrees as well as a breakfast, lunch, snack and dessert! Just click on the photo to see the recipe. Week 13 is full of healthy comfort food to help you warm up from all this cold weather.
~ HEALTHY WEEKLY MEAL PLAN ~

Creamy Garlic Parmesan Gnocchi is a comfort dish that is whipped up in only 15 minutes! Filled with tender gnocchi and kale, then smothered in a light garlic parmesan sauce!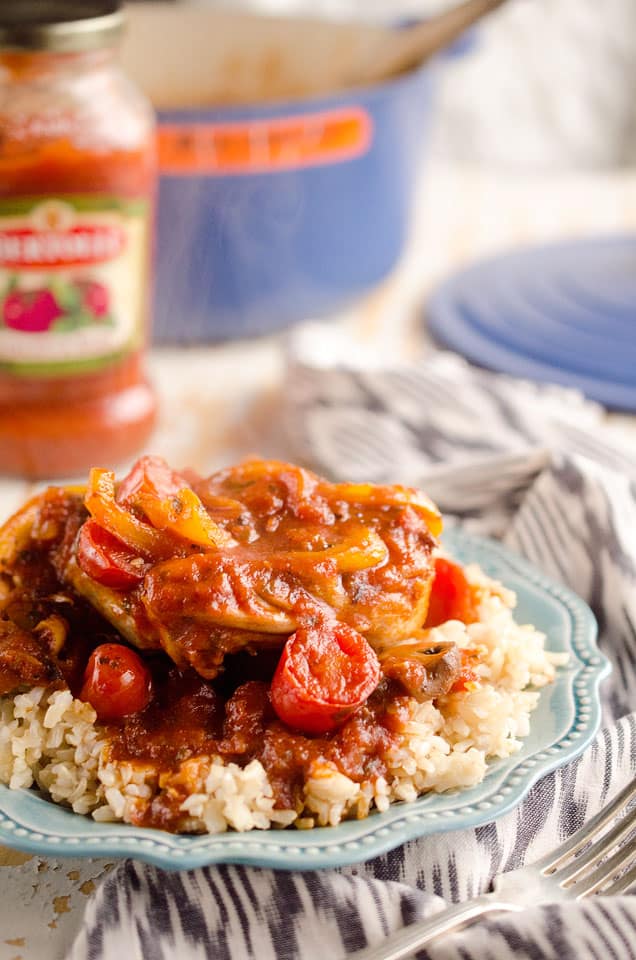 Rustic Italian Chicken Cacciatore is a hearty comfort food, made with tomato sauce, red wine and loads of vegetables. Served over brown rice, it is a dinner the whole family will love and you can feel good about!


Dinner
What better way to celebrate the end of the work week than with these Skinny Panko Crusted Chicken Tenders. A skinny version of a classic breaded chicken tender, baked not fried and seasoned with rich buttermilk, panko breadcrumbs, and savory ranch topping.
Side Dish
For a great night of comfort food, these amazingly crispy and creamy Crispy Parmesan Fries pair perfectly with chicken tenders! They have a crunchy exterior and a buttery interior and are finished off with a roasted garlic aioli!

How easy and delicious does this FOUR ingredient Roasted Salmon with Jalapeño Lime Butter look?!



Spinach, garlic and onions mixed with healthy ground turkey and orzo stuffed meatballs all atop a whole grain pizza crust! This Greek Meatball Pizza will spice up any pizza night!

LUNCH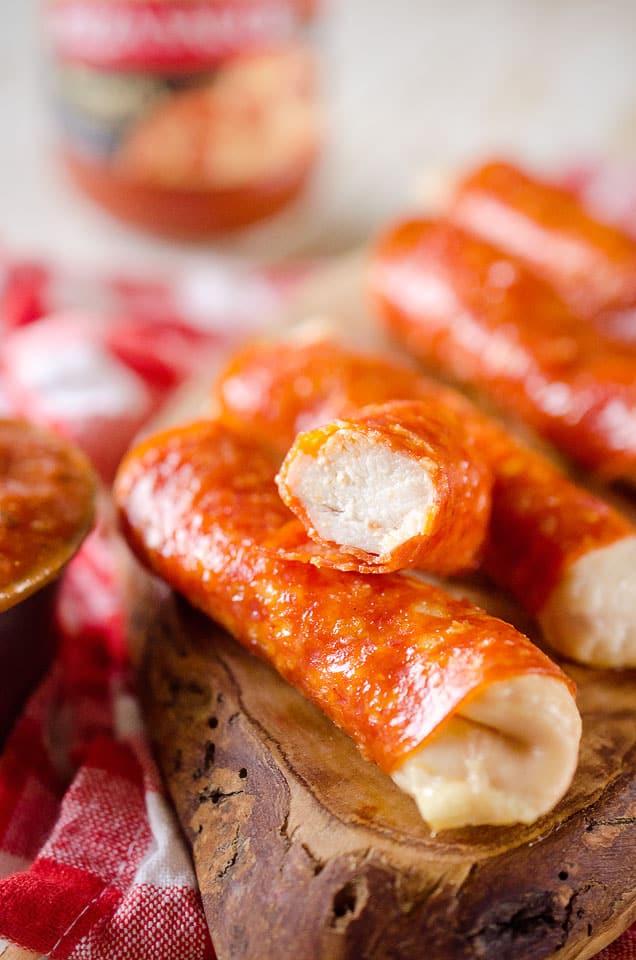 Pepperoni Chicken Fingers with pizza sauce are a healthy and wholesome lunch for both kids and adults. With only 3 ingredients, this easy meal comes together in less than 30 minutes!
DINNER

Happy Halloween! With trick or treaters coming and going, who has time to prepare a hot meal?! Make up this moist Pumpkin Spice Latte Coffee Cake ahead of time for an easy and delicious dinner you can enjoy whenever you have time!

DESSERT
You can't forget a festive and fun treat to celebrate Halloween! These fun Skinny Orange Soda Halloween Cake Pops are lightened up by using diet orange soda and cake mix. They're a fun orange color when you bite into them and taste like an orange creamsicle!

BREAKFAST
Fluffy Whole Wheat Pancakes made with a few secret ingredients, top with a Cinnamon Apple Compote that's made with honey instead of brown sugar for the grand finale!
SNACK
These Homemade Apple Chips are the perfect healthy snack for any time of the day! They're easy to make and you only require a few ingredients. (P.S. No dehydrator needed!)
DINNER

Sunday dinner is made easy and delicious with these Jerk Shrimp and Spicy Sweet Potato Nachos. Whether you are enjoying the game or hanging out with family, who doesn't love nachos?!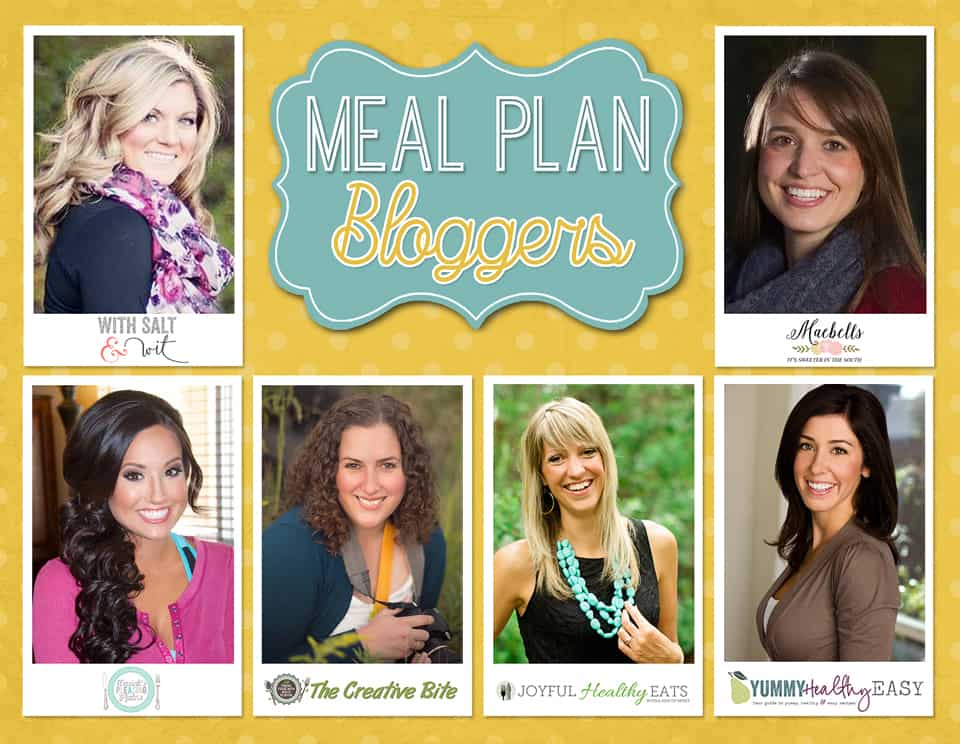 With Salt & Wit | Maebells | Mariahís Pleasing Plates | The Creative Bite | Joyful Healthy Eats | Yummy Healthy Easy