Healthy Meal Plan Week #16 is ready to go! There are all sorts of goodies in this week's meal plan… healthy breakfast, lunch, dinner and even a snack and dessert recipe too!
It's Saturday! And I know that you know what that means. 😉 Healthy Weekly Meal Plan time! For me it also means football. Yup. My oldest son's team plays in the regional semi-finals today! We have to drive to Riverside which is about and hour and a half away. Our team (The Grizzlies) are undefeated and won the Los Angeles County Championship on Halloween. If they win this game and the next, they'll go to Florida for the big finals. I guess the team they play today is really good so I'm nervous for them! Wish him luck!
And of course you know that Thanksgiving is right around the corner. In just a few weeks we will be deep into roasted turkey, stuffing and more pies than you can count! This is the time of year it can be so hard to keep track of all the school events, family get togethers and the beginning of holiday parties. The last thing on your mind is creating easy, wholesome meal plans for your family.
Not to worry! We have done it for you! This week we are all about easy dinners that explore the flavors of the season. We have delicious soups and stews, casseroles and salads! We are using ingredients like roasted butternut squash, wild rice, back beans, and roasted chicken!
And for our sweet tooth we have some treats loaded with apple cinnamon and pumpkin flavor and a little chocolate to get you through the week! Here we go!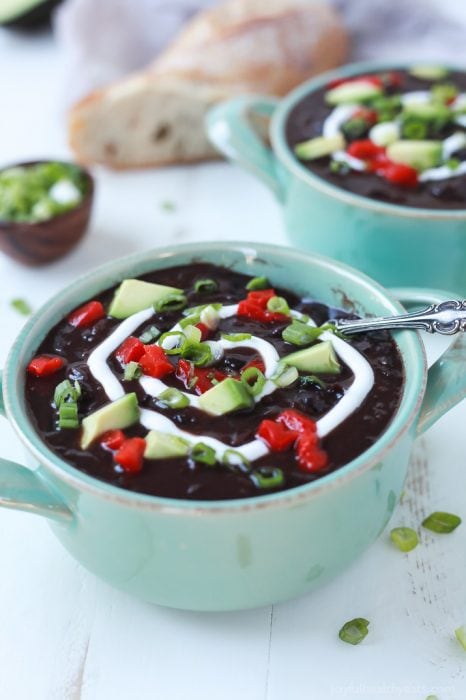 Try this Crock Pot Black Bean Soup for an easy comforting dinner! It has a smokey southwestern twist and topped with zesty greek yogurt for a healthy, easy meal!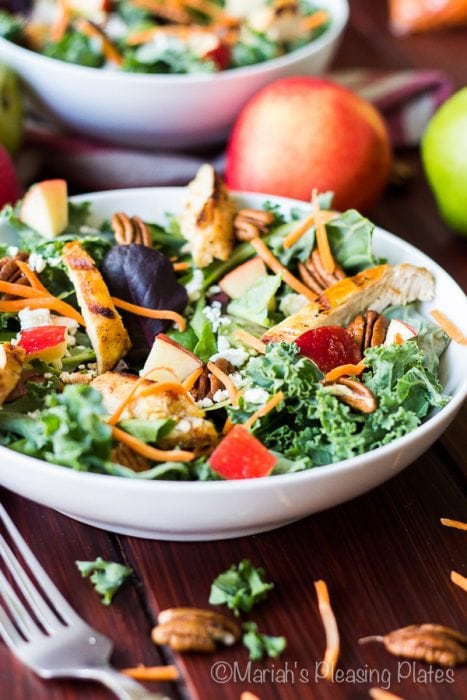 This Kale and Apple Salad with Maple Balsamic Dressing is the perfect lunch or light dinner! It is packed with chunks of sweet apple, pecans and chicken!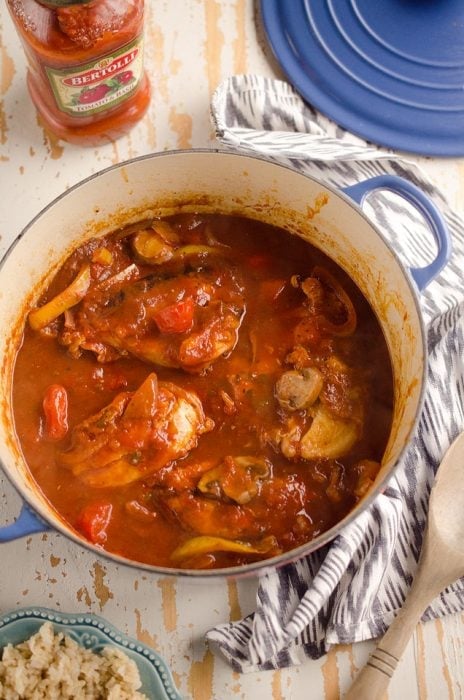 Fall nights call for hearty comfort food! This Rustic Italian Chicken Cacciatore is loaded with tender chicken and tons of vegetables! Serve over rice for a meal the whole family will love!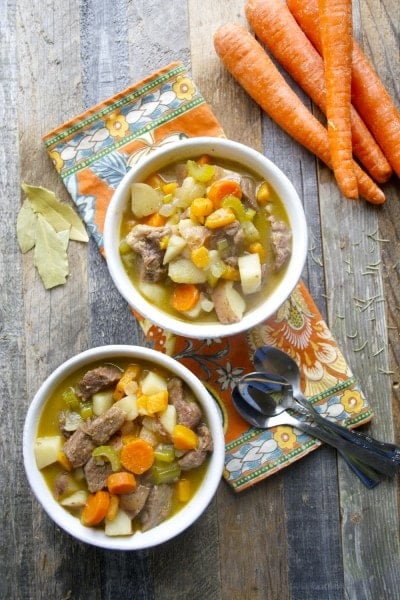 Rosemary Vegetable Beef Stew full of fresh vegetables, chunks of angus beef and spices! This is sure to warm you on a cold day! Serve with warm cornbread for the perfect Fall meal!

MAIN DISH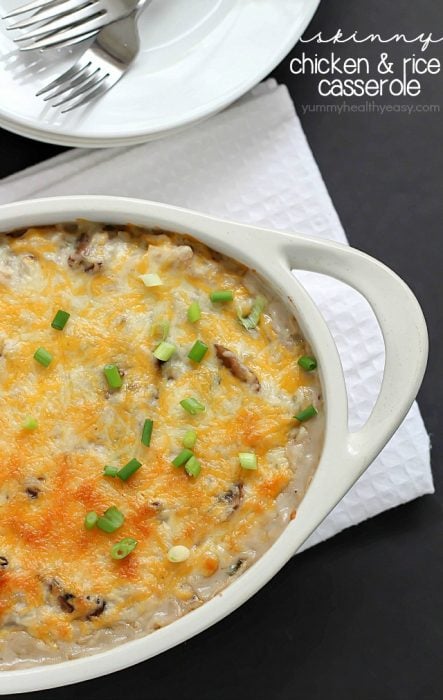 Easy Skinny Chicken and Rice Casserole using NO cream soups and made in about 30 minutes! Simple comfort food at its best!
SIDE DISH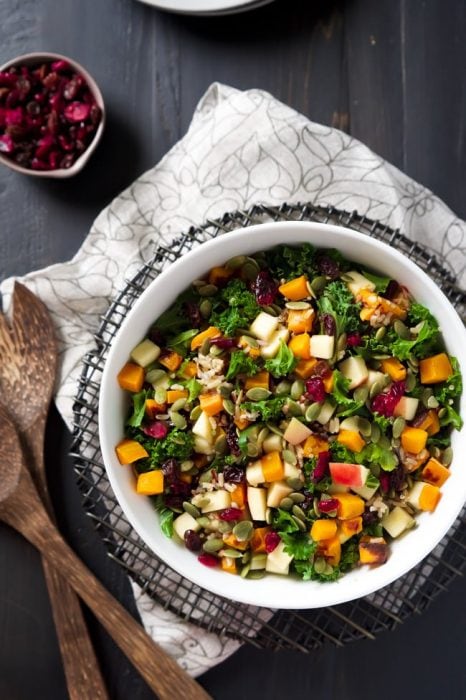 This Fall Harvest Salad is full of fall flavors! It is packed with roasted butternut squash, wild rice, pepitas, crunchy apples, and hearty kale then topped with a seasonal Apple Cider Vinaigrette! This dish can also be prepped ahead of time!

BREAKFAST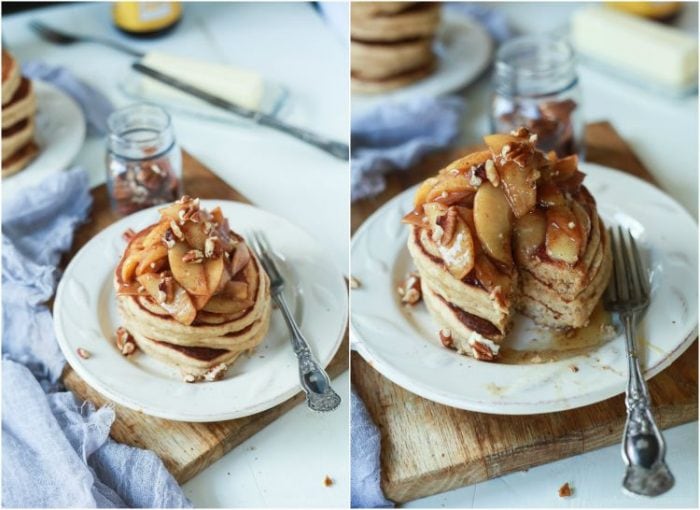 For a healthy breakfast these Fluffy Whole Wheat Pancakes are perfect! They are made with a few secret ingredients and then smothered with Cinnamon Apple Compote!
SNACK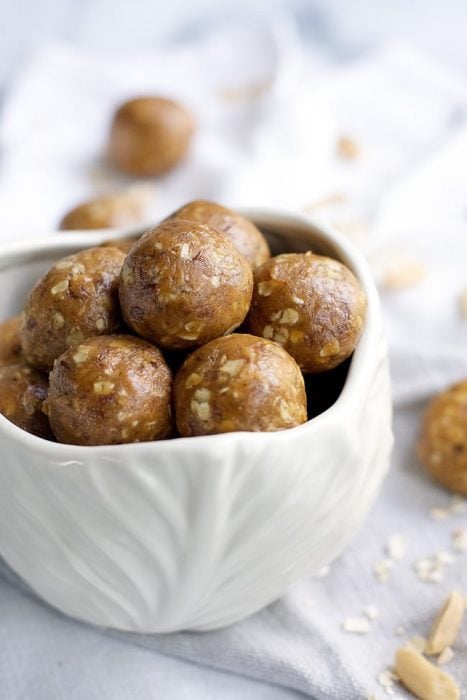 For an energy boosting snack these bites will do wonders! Pumpkin Pie Cookie Dough Energy Balls will help curb your craving for sweets, yet are healthy for you! A good for you snack made with wholesome ingredients and have all the flavors of fall!
DINNER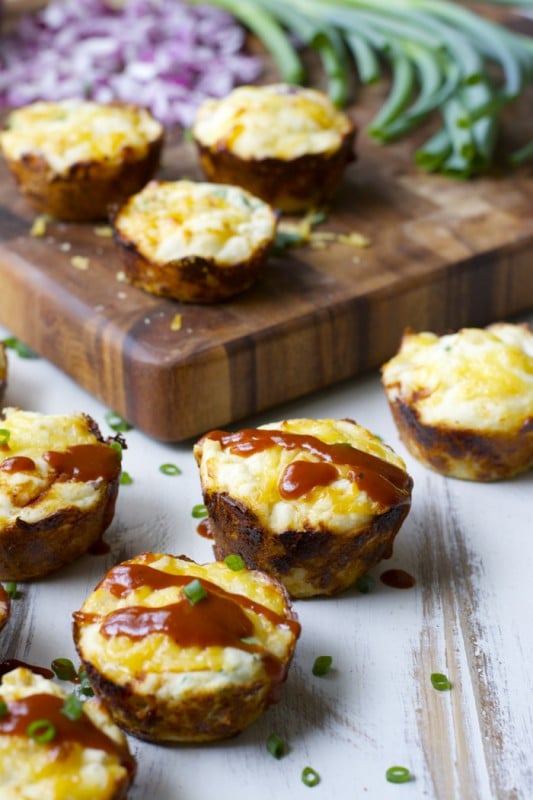 BBQ Chicken Puffs are such a fun weeknight dinner! These puffs are packed with shredded chicken, smoked Gouda and tangy BBQ sauce! All of the flavor of BBQ Chicken Pizza without the fuss!
DINNER

LUNCH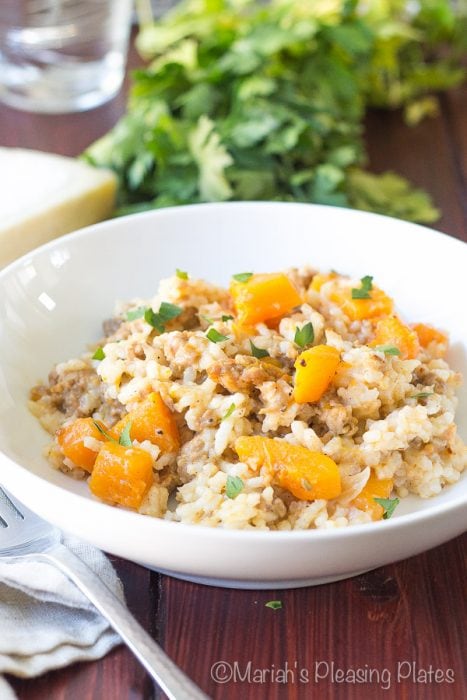 This Easy Butternut Squash and Spicy Sausage Risotto is a simple version of a classic dish! This risotto is baked in the oven instead of on the stove top!
DINNER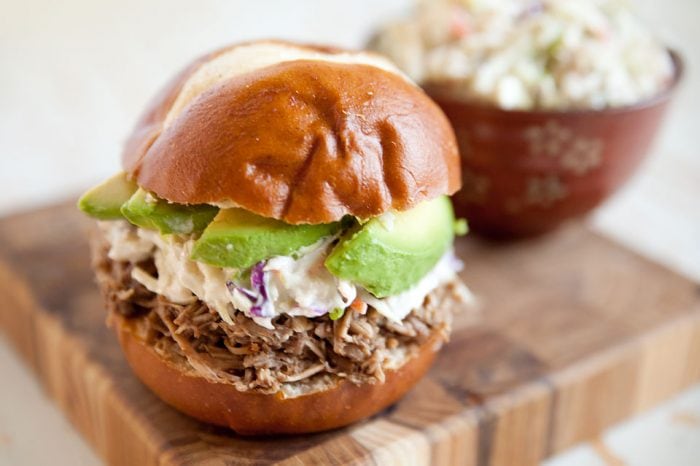 For an easy slow cooker dinner this Pulled Pork & Bleu Cheese Slaw Sandwich will do the trick! This is a simple dinner made with pulled pork made in your Crock Pot and a homemade bold bleu cheese slaw, for an easy weeknight dinner idea!
DESSERT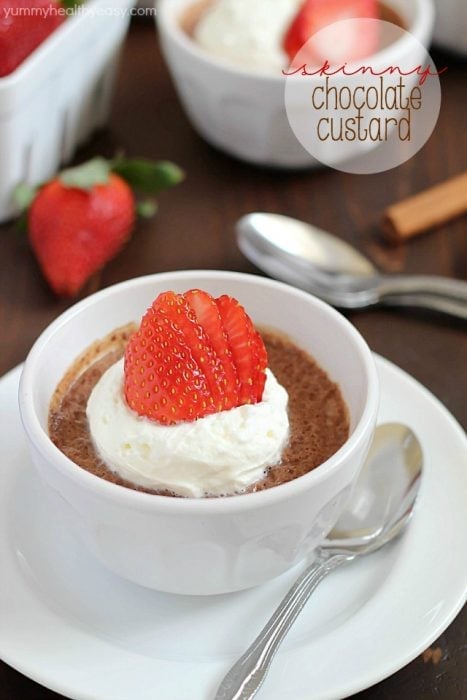 Don't forget your sweet tooth! This Easy Chocolate Custard is smooth, rich and light all at the same time! It only has five ingredients and is under 100 calories for each cup!