Making your meal planning easier with Healthy Weekly Meal Plan #17! Yummy & healthy breakfast, lunch, dinner, snack and dessert recipes for you to make this week!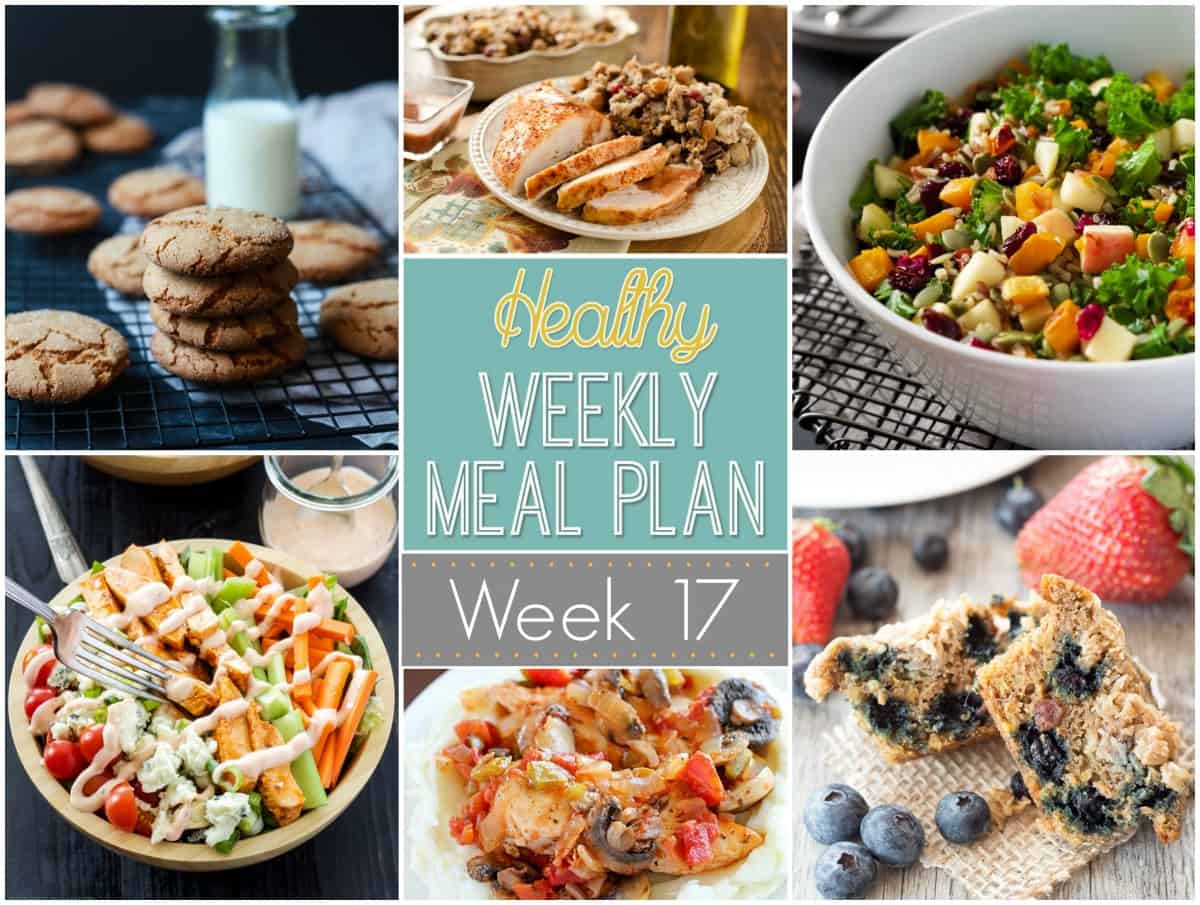 I can't believe Thanksgiving is this week! What are your plans? My family and I are heading to Arizona to be with my family and a few of my husbands brothers who live there. I'm hoping to escape traffic on our way both there and back, which is always tricky.
I'm super excited to see my mom, dad and siblings. Almost all but my oldest brother will be in town so it's going to be a party! But I'm also excited for the food. Yay for Thanksgiving food! This week's healthy weekly meal plan is awesome because it incorporates a yummy turkey and stuffing mix if you're still looking for one but also so many great comfort food dishes. I hope you enjoy!
Just click on the recipe name or the photo to see the recipe. Have a happy and safe Thanksgiving!
~ HEALTHY WEEKLY MEAL PLAN ~


A super easy Vegetarian Shepard's Pie recipe (also known as cottage pie) that won't take you long to make and tastes delicious! A comforting meal that's meat free and fabulous
Easy Chicken Marsala cooked in butter and marsala wine then topped with Blistered Tomatoes. This dish is light, takes 30 minutes to make, is gluten free, and freakin tasty! Believe me, your family will fall in love!


Dinner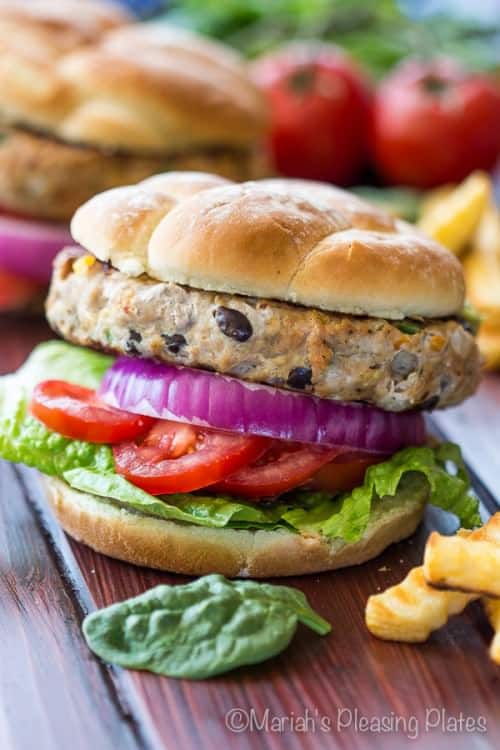 These easy Southwestern Turkey Burgers are filled with wholesome ingredients like lean ground turkey, sweet bell peppers, cilantro and jalepeños to give them a little kick. They are the most requested burger in our house!
Side Dish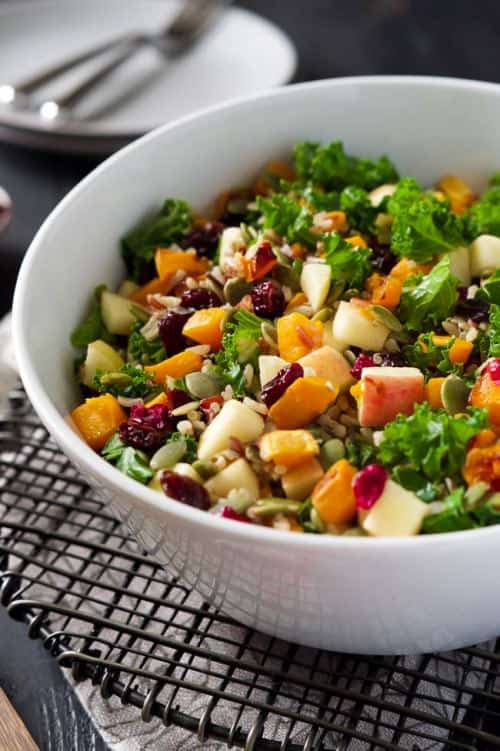 This Fall Harvest Salad is full of fall flavors; roasted butternut squash, tender wild rice, pepitas, sweet apples, and hearty kale. And finish the salad with a seasonal Apple Cider Vinaigrette! A dish that is perfect to make ahead!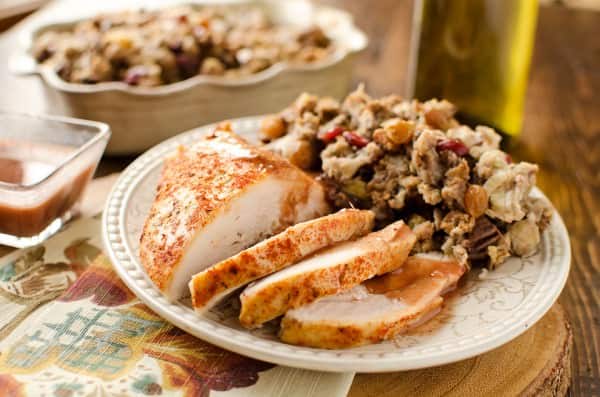 Crock Pot Turkey Breast with Cranberry Sauce is the BEST turkey recipe you will every try! This turkey breast is brined for 24 hours and slow cooked for another 4-8 hours for a wonderfully flavorful and crazy juicy piece of meat!

Side Dish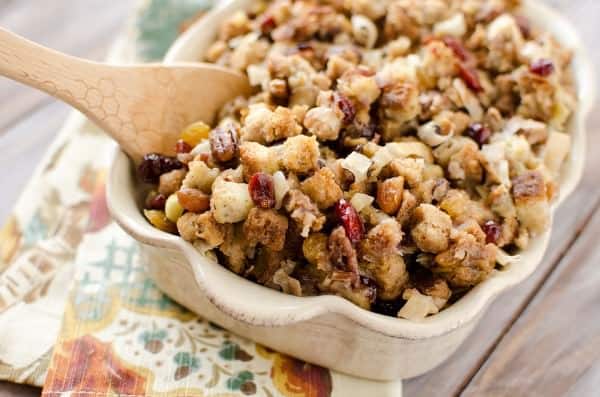 A light and easy stuffing recipe loaded with sweet cranberries and crunch pecans for the perfect side dish at your next holiday!
This Chicken Cacciatore Recipe is full of chicken and vegetables in a flavorful tomato sauce. It's an easy, comforting and healthy dinner the whole family will love!

BREAKFAST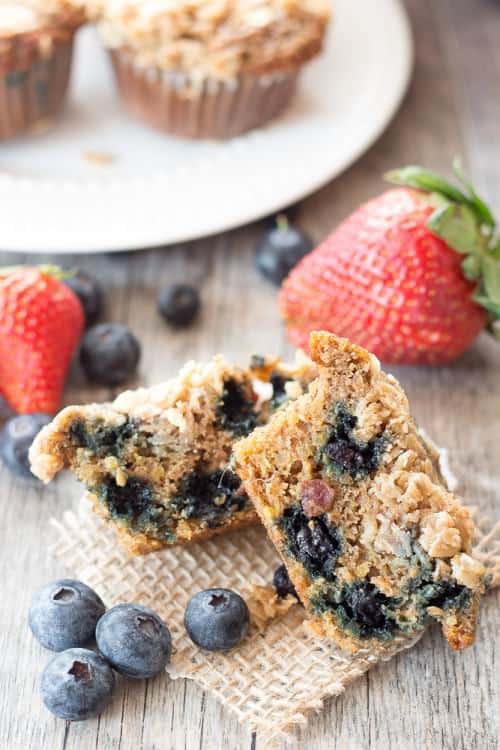 A healthy breakfast power muffin filled with juicy berries, quinoa, and oatmeal. Everything you need to start your day and to leave you feeling satisfied till lunch time.
DINNER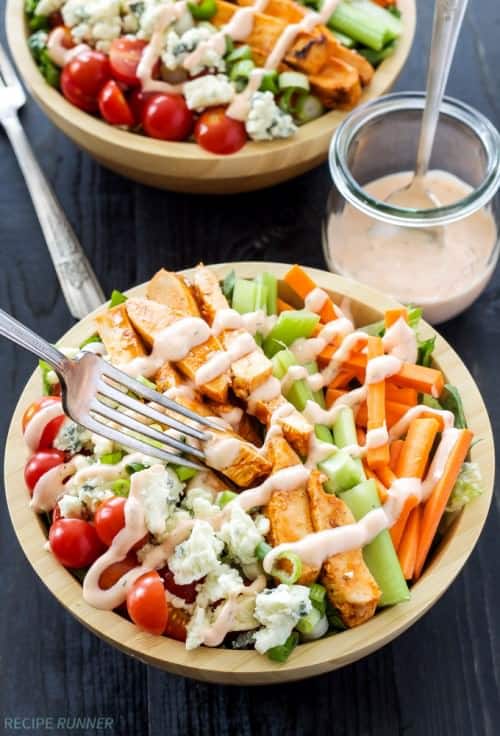 This buffalo chicken salad is a healthier alternative to hot wings, but still has all the flavor. Top this loaded salad with a spicy ranch dressing for delicious and easy dinner!

DESSERT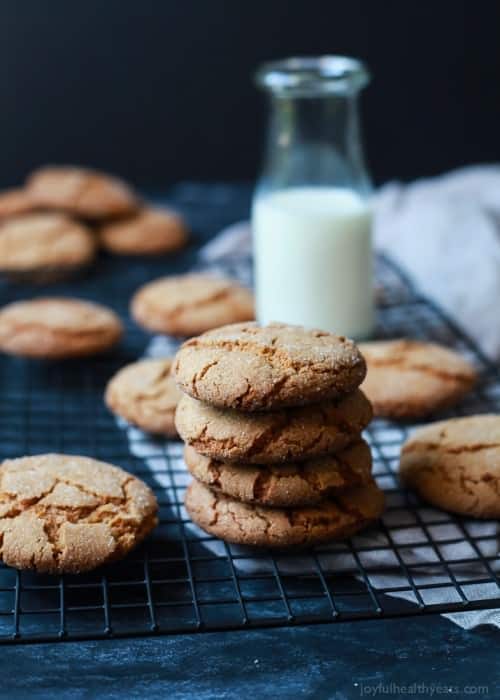 Super Soft & Chewy Ginger Cookies packed with a punch of ginger flavor and made with a new gluten free friendly flour. These are perfect for a Christmas Cookie exchange, to hoard for yourself, or to dunk in a cup or coffee. Your choice!

BREAKFAST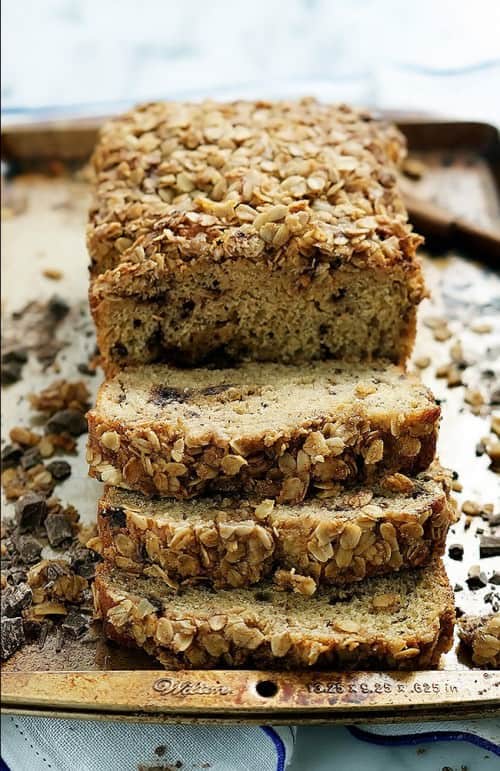 Dark Chocolate Chunk Banana Bread with Oatmeal Streusel is tender, sweet, filled with dark chocolate chunks and a crunchy, irresistible streusel topping!
DINNER
Broiled tilapia fillets with a crispy parmesan crust on top. Serve them with this delicious roasted red pepper sauce for a healthy and easy to make dinner!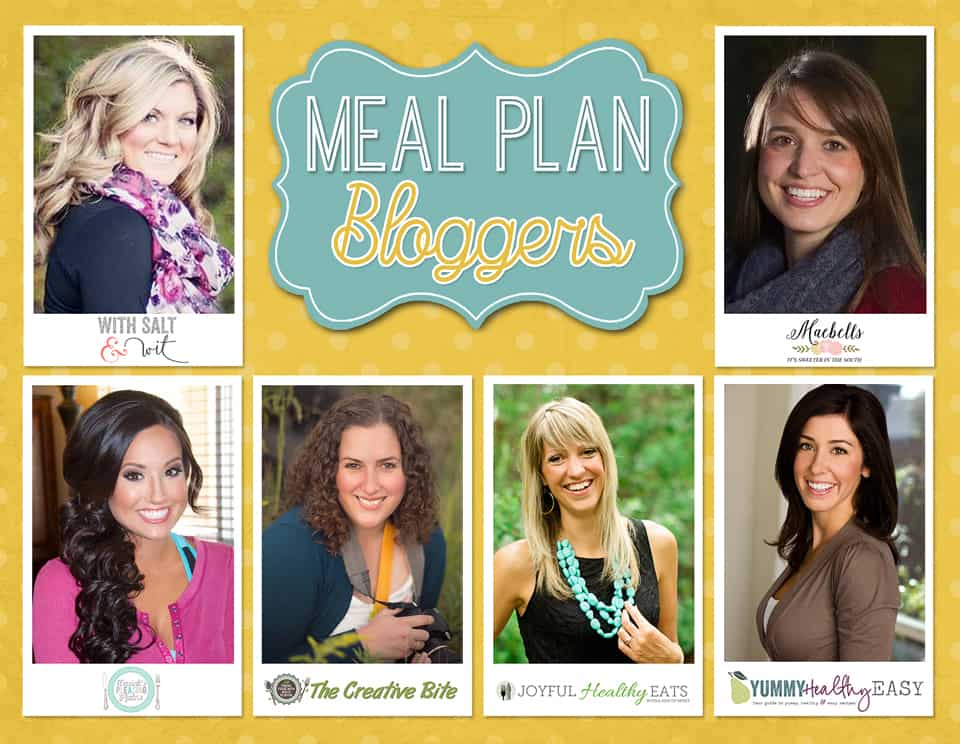 With Salt & Wit | Maebells | Mariah's Pleasing Plates | The Creative Bite | Joyful Healthy Eats | Yummy Healthy Easy