Healthy Weekly Meal Plan Week 39 – get your week's worth of healthy dinners planned out plus breakfast, lunch and snack ideas, too! You will love these healthy recipes!
Hello hello! Happy Saturday! What are you doing this weekend? I'm really excited because we only have two baseball games and they're first thing in the morning. Do you know what this means??? BEACH TIME!!!
We're totally going to the beach after my oldest sons game! I can't wait! I need to get a tan for my Vegas trip next week. Yep, another trip. I'm going to the Blog Now. Sleep Later. Vegas Retreat and I'm so excited! There are several of my friends going (my bestie Andi from The Weary Chef put the whole thing together!) and there are several bloggers that I've never met before. It's going to be so much fun!
But first, healthy weekly meal plan time! Are you ready for another incredible Healthy Weekly Meal Plan? We have so many great recipes to share with you this week. Lots of healthy main dishes to add to your dinner list. Plus a breakfast, lunch, snack and even an amazing dessert, too!
As always, make sure to click on the picture or the text link under the picture to get you to the recipe. Have a great week!

Ordinarily-heavy Lighter Creamy Spinach Fettuccine Alfredo†made healthy†with a SUPER-creamy and flavorful spinach alfredo sauce for an easy dinner under 300 calories!

Light Reuben Turkey Burger Sliders are a healthy dinner bursting with flavor from†corned beef, light thousand island, Swiss cheese and rye bread. The lean turkey burgers are kept extra moist with the addition of sauerkraut mixed right in!

These Pulled Pork Biscuit Sandwiches are Southern food at it's absolute finest! Super-tender pulled pork nestled on top of flaky biscuits with lots of BBQ sauce!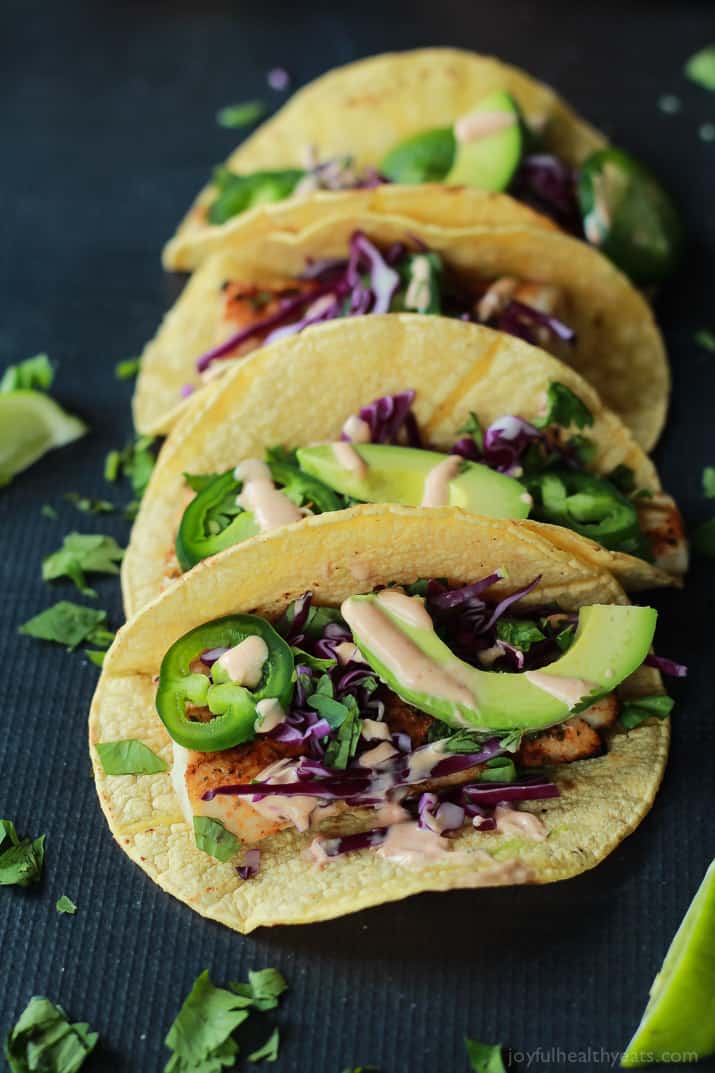 The BEST Grilled Mahi Mahi Fish Tacos you will ever have. Topped with fresh crunchy purple Cabbage, Avocados, and a drizzle of Chipotle Lime Crema ñ all wrapped in a warm tortilla! All in under 20 minutes!

MAIN DISH
Classic Italian-style bolognese sauce made lighter with ground turkey and zucchini noodles! These†30-Minute Turkey Bolognese Zucchini Noodles are loaded with an unbelievable amount of flavor.
SIDE DISH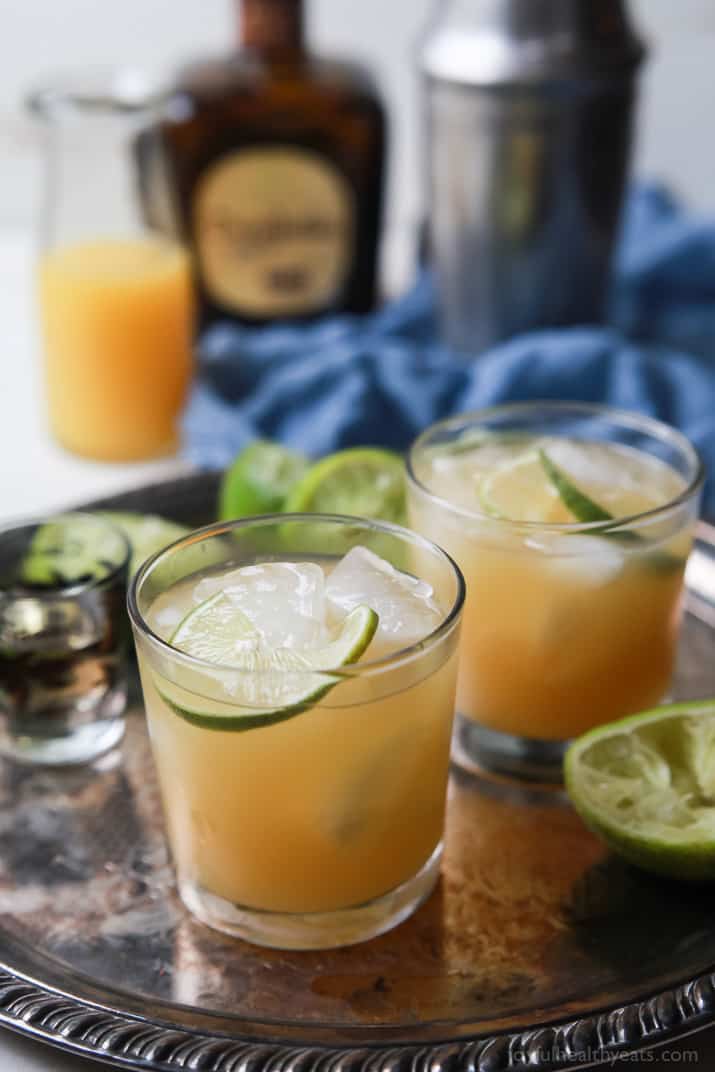 Making the Ultimate Margarita Recipe is easier than you think, only 5 ingredients and youíre in Margarita Heaven! Itís a winner every time!

BREAKFAST
This Healthy Salted Caramel Mocha Smoothie is a delicious way to start your day! Flavors of coffee, rich chocolate and salty caramel all come together in a secretly healthy beverage!
SNACK
This Ranch Hummus Dip†has cottage cheese, greek yogurt AND garbanzo beans so it has lots of protein and it is so good with fresh veggie sticks!†Itís a creamy and delicious dip that takes only 5 minutes to throw together!
DINNER
Chipotle Lime Chicken Soup is a quick and easy weeknight dinner with robust flavor and healthy ingredients.

LUNCH
This Light Loaded Potato Soup is an amazingly thick and creamy soup and is lightened up with 2 secret ingredients!
DINNER
A healthier version of Lightened Waldorf Salad by using non-fat yogurt instead of all mayonnaise. Crunchy, sweet, savory, healthy & delicious!
DESSERT
Healthy Cookie Dough Peanut Butter Cups are an upgraded, homemade peanut butter cups! Stuffed with skinny peanut butter cookie dough, these cups are perfect for holidays or to beat that sweet tooth!
Have a great week and don't forget to stop by next Saturday for another Healthy Weekly Meal Plan!
With Salt & Wit | Recipe Runner | Whole & Heavenly Oven | The Creative Bite | Joyful Healthy Eats | Yummy Healthy Easy