Healthy Weekly Meal Plan #41 – we've made the weekly menu planning easy for you by putting together a list of dinners for the week plus a lunch, snack, side dish and dessert! Bonus? They're all healthy!
Happy Saturday! So guess what? My husband took all four of my boys with him camping on a church fathers and sons outing. So I had the house all to myself last night! It was the best night for me to just be by myself for a bit, and enjoy the peace and quiet. I ordered Thai food and watched chick flicks all night. 🙂
Don't laugh, but I also wrote out my grocery list. There's something therapeutic about writing down the dinners and ingredients I need for meals. I know, I know. I'm a weird one. Ha! I'm heading to the store today to get ingredients for all of these yummy dinners! The Healthy Weekly Meal Plan really makes my life easier. I hope you're loving them as much as I am!
Be sure to stop back every Saturday for your Healthy Weekly Meal Plan fix of daily entrees as well as a breakfast, lunch, snack and dessert! Just click on the photo or link to see the recipe.
Have a great week all!
~ HEALTHY WEEKLY MEAL PLAN ~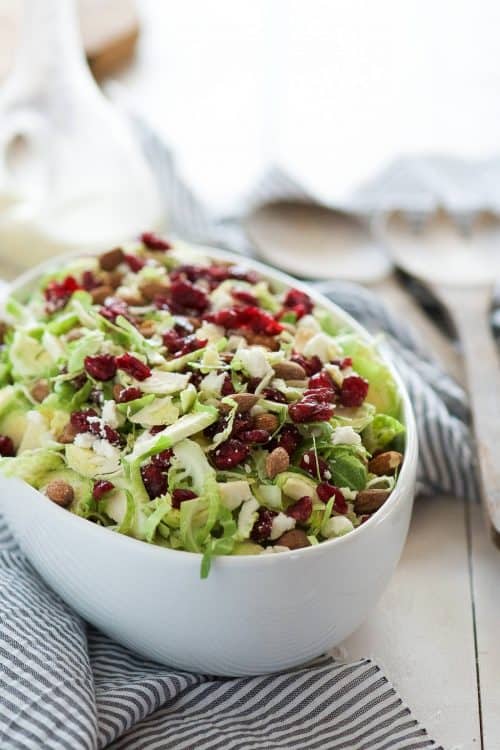 Spring Shaved Brussels Sprout Salad with Lemon Poppyseed Dressing is a fast and light salad that is full of tart cranberries, creamy goat cheese and salty almonds! And tossed in a flavorful, homemade citrus poppyseed dressing!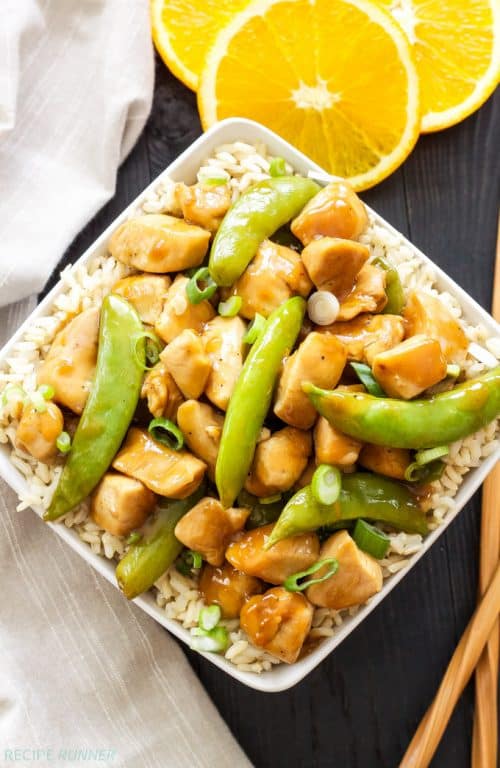 Quick stir-fried chicken tossed together with sweet, crunchy sugar snap peas and a light orange sauce made with fresh orange juice and sweetened with honey! This Healthier Orange Chicken is the perfect weeknight dinner!

Chicken asparagus pasta in a creamy sauce and all cooked in one pan in 30 minutes. It's so simple and so easy plus the clean up is a breeze. It's perfect for spring and your busy schedule!

MAIN DISH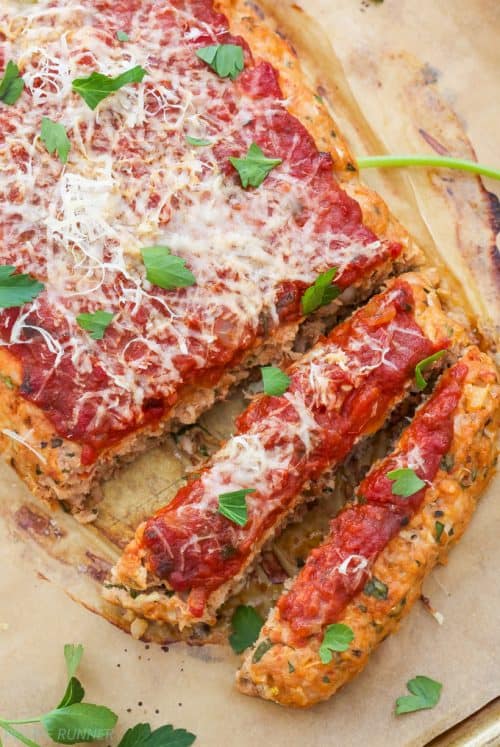 This Italian Turkey Meatloaf with Parmesan Rosemary Smashed Potatoes is the perfect way to turn that traditional ho-hum meatloaf dinner into something special! Marinara sauce and parmesan cheese not only make the meatloaf extra flavorful, but give it lots of moisture as well!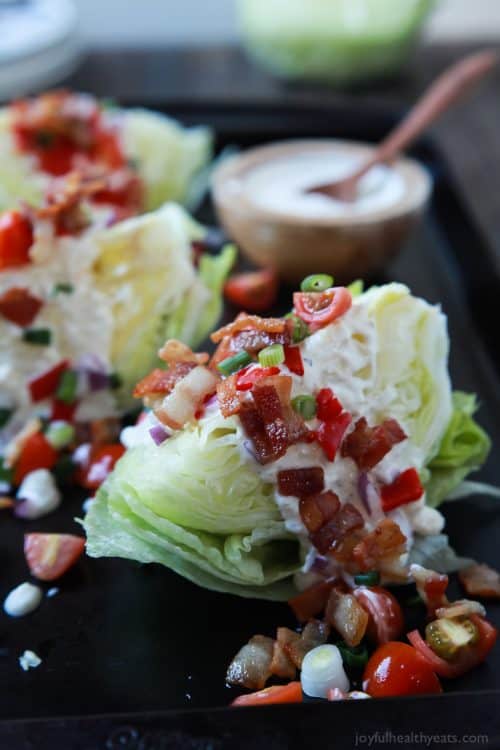 Simple Classic Wedge Salad with a Light Blue Cheese Dressing – a easy refreshing salad loaded with flavor from crispy Bacon to tangy Blue Cheese! Definitely a crowd pleaser and only 179 calories!

BREAKFAST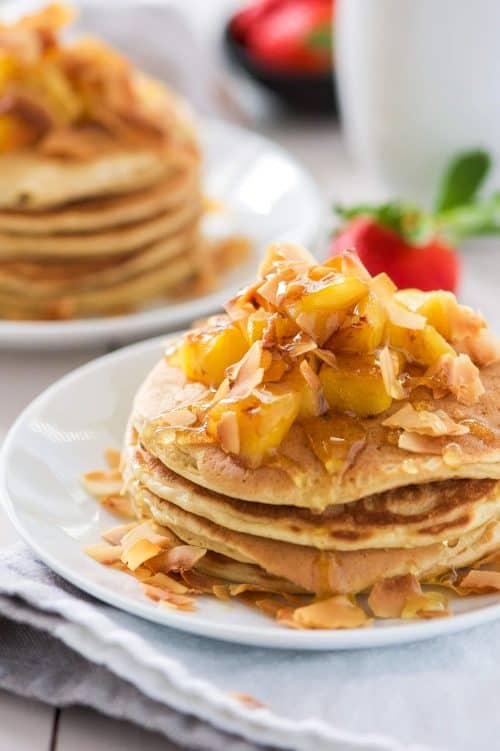 These Honey Pineapple and Toasted Coconut Pancakes are light, fluffy and filled with tropical flavors! These pancakes are the perfect start to a weekend breakfast or brunch!
DINNER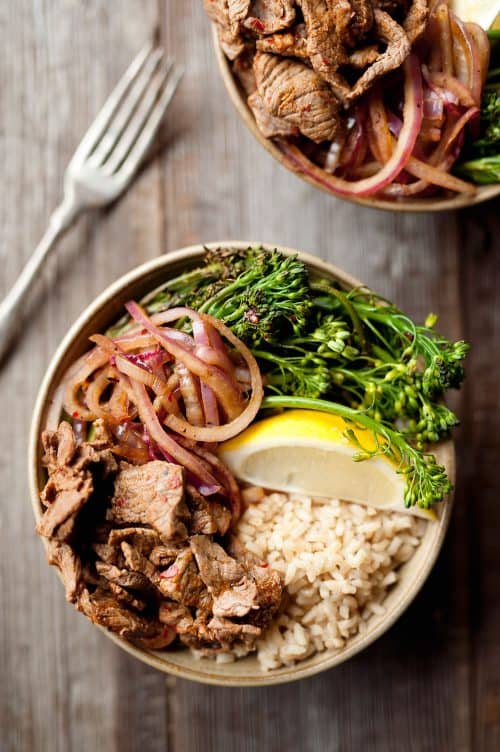 10 Minute Beef & Broccolini Bowls are a fantastic dinner idea bursting with bold garlic chili flavor. With only 6 ingredients, this easy meal is so simple and delicious you will be making it time and time again!
DESSERT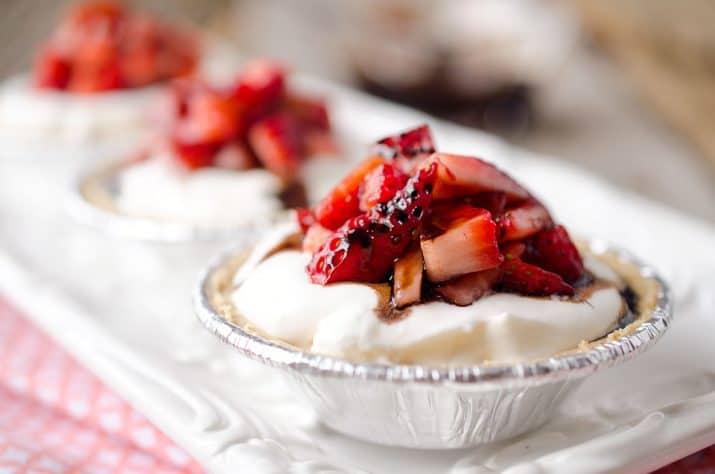 Skinny Mini Strawberry Balsamic Cream Pies are the perfect summer recipe for a light and healthy dessert that is loaded with sweet strawberries and balsamic reduction for amazing flavor. With less than 250 calories, it is a fantastic guilt-free treat to cool you off on a warm day.

BREAKFAST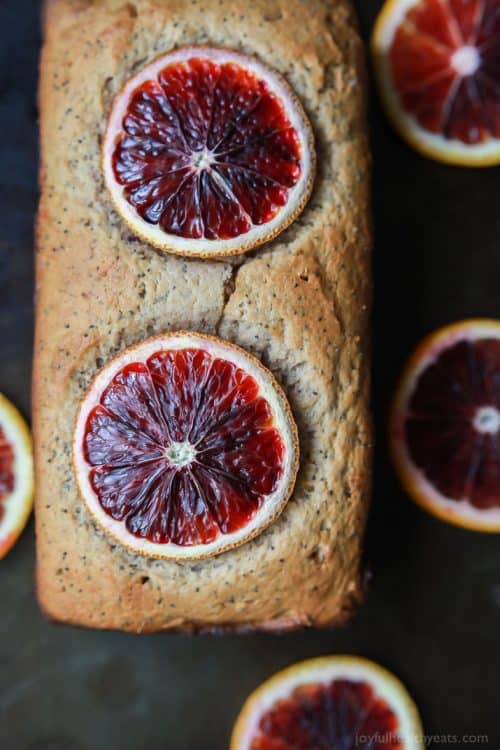 Easy Moist Blood Orange Poppy Seed Bread, full of bright orange flavor with hints of poppy seed in every bite. Hands down my favorite bread recipe!
SNACK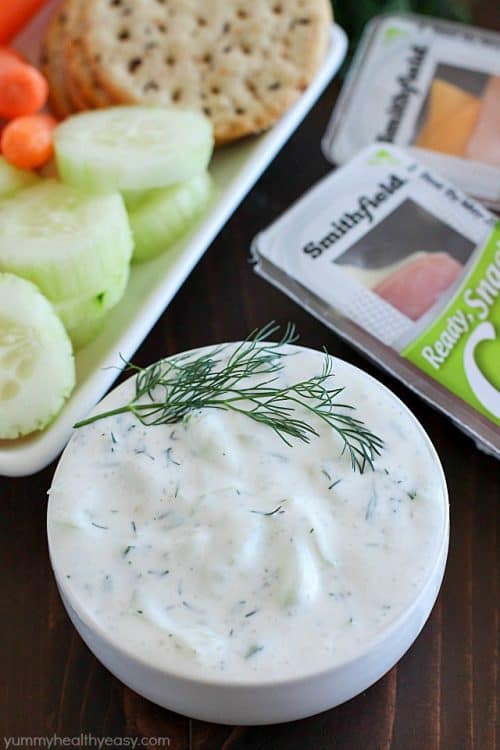 Cucumber Dill Dip recipe that's both creamy and refreshing! A delicious way to get you to eat more veggies. ? Plus a fun giveaway from Smithfield below! (Thank you to Smithfield for sponsoring this post and giveaway!)
LUNCH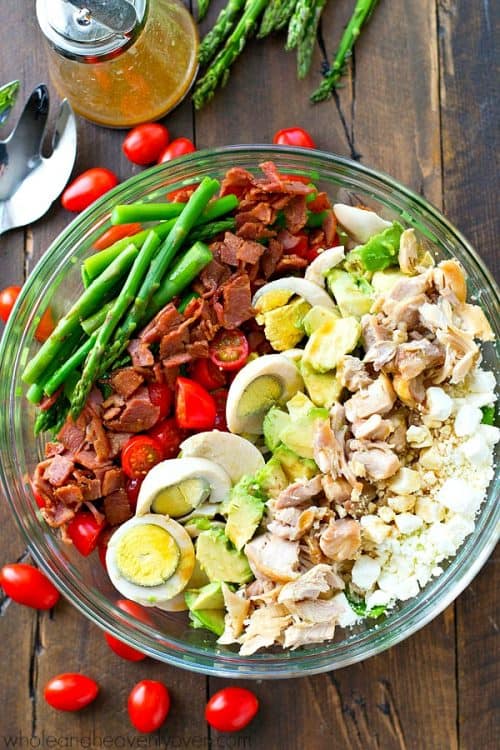 This spring-themed cobb salad will put all other lunch salads to shame! Loaded to the brim with spring goodness and drizzled with an INSANE red wine dressing!
DINNER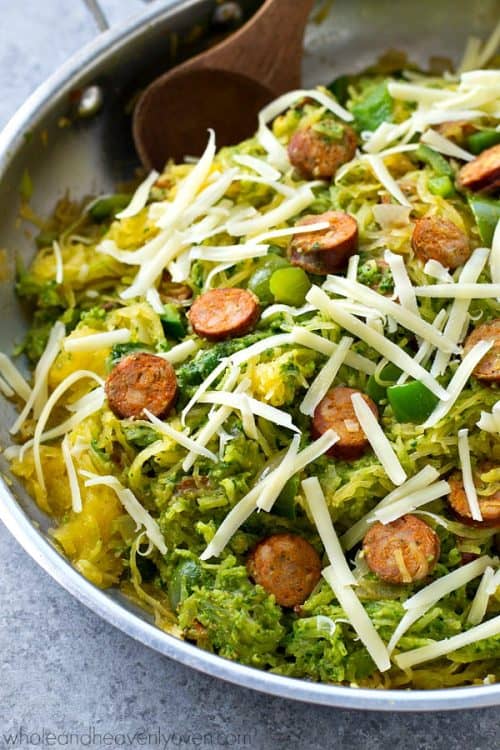 Spaghetti squash loaded with flavorful pesto and lots of sliced sausage! An easy and healthy skillet dinner with only 7 ingredients!

With Salt & Wit | Recipe Runner | Whole & Heavenly Oven | The Creative Bite | Joyful Healthy Eats | Yummy Healthy Easy