Get out your grocery list and get ready to make some yummy dinners this week! And also a lunch, snack, side dish & dessert added in for you! You will love what we've come up with for you to make with our Healthy Weekly Meal Plan!
Happy Saturday! Today is jam packed with stuff for me. My 11-year old's baseball team has been undefeated the entire season! They're playing in the last Championship game this morning and I'm so excited! It's been a great season.
My oldest son has his end of season baseball party today as well as my two youngest. We're doing a Chuck E. Cheese's party for my littler guys t-ball team this afternoon. My husband is playing a father/son baseball game with my oldest as kind of a tradition his team does every year, so that should be fun! It's just a day packed full of things. I'm trying to be grateful because these boys of mine are growing up way too fast and I want to enjoy every minute of it.
What about you? Tell me what you're up to this weekend! Hopefully you're planning on heading to the grocery store today like I am, and getting ingredients for all of these yummy dinners on our meal plan! Even if you don't make every one of them, it's nice to have an arsenal of recipes to pull from if you want to try something new, right?
I, for one, love to meal plan. It makes me feel so good when I know what I'm making for dinner each night of the week. Be sure to stop back every Saturday for your weekly meal plan of daily entrees as well as a breakfast, lunch, snack and dessert! Just click on the photo or link to see the recipe! I hope you have a great weekend!
~ HEALTHY WEEKLY MEAL PLAN ~

One of the best ways to use all the spring vegetables is to toss them in this light and creamy Pasta Primavera!
These Grilled Huli Huli Chicken Kabobs feature juicy pineapple and tender chicken coated in a sweet and savory glaze then grilled to perfection! The perfect summertime, quick dinner!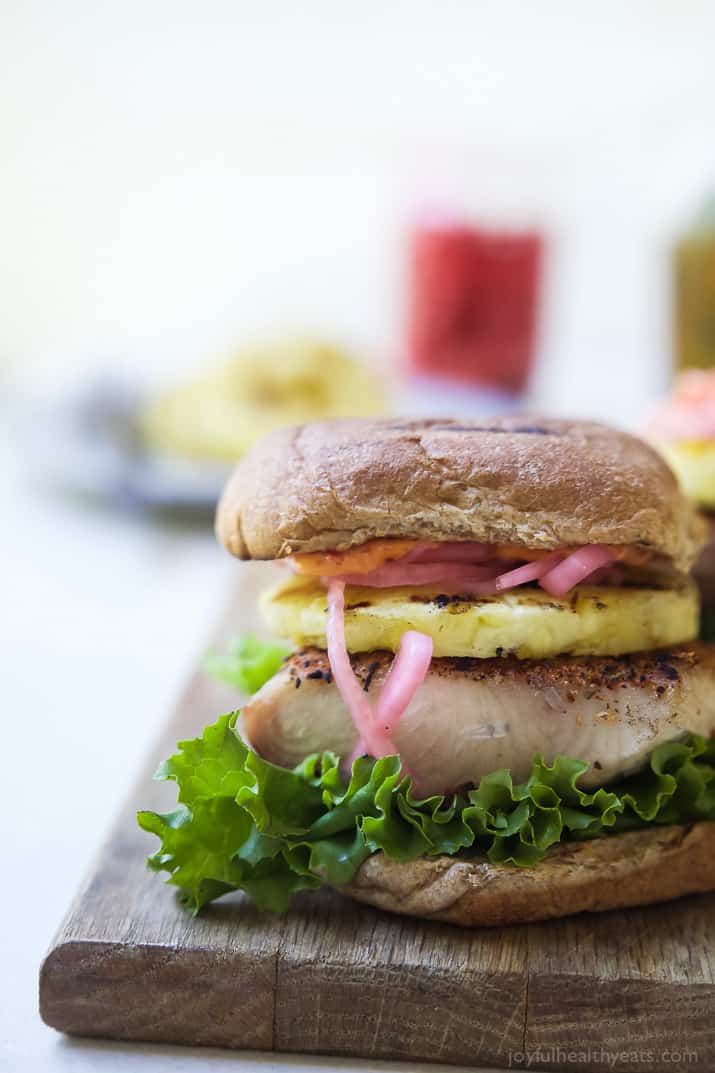 A burger you can sink your teeth into! This Blackened Mahi Mahi Fish Burger is topped with grilled pineapple and sweet spicy Piquillo Pepper Aioli. The best part is it only takes 15 minutes to make!

Skinny Mini Zesty Meatloaves are a healthy & wholesome freezer friendly dinner full of hidden vegetables. A tender recipe for meatloaf is topped with an easy and bold†mixture of ketchup and Heinz 57 for a unique take on a classic.

Chipotle Pork Carnita Burrito Bowls with Cumin Lime Rice are a healthy, homemade tex mex favorite! Filled with juicy, spiced pork, a homemade black bean salsa and lightened up cumin lime cauliflower rice!
BREAKFAST
Fudgy Chocolate Avocado Muffins that are eggless and only 188 calories so you feel like youíre eating dessert for breakfast!
LUNCH
This Rainbow-Style Fruit Salad is loaded with just about every fruit there is and a tangy ginger lime dressing takes the flavors over the top!óThe perfect side dish for any spring or summer gathering.
DINNER
Light BBQ Chicken, Cheddar and Pineapple Tostadas are full of flavor and light on calories.†Crunchy tostadas are topped with tender chicken, juicy pineapple, zesty BBQ sauce and melted cheddar for a filling†and flavorful meal.
SNACK
Bananas and chai spice are a match made in heaven in these SUPER-easy Banana Chai Spice Overnight Oats.óThe tastiest and the easiest way to start the day!
DINNER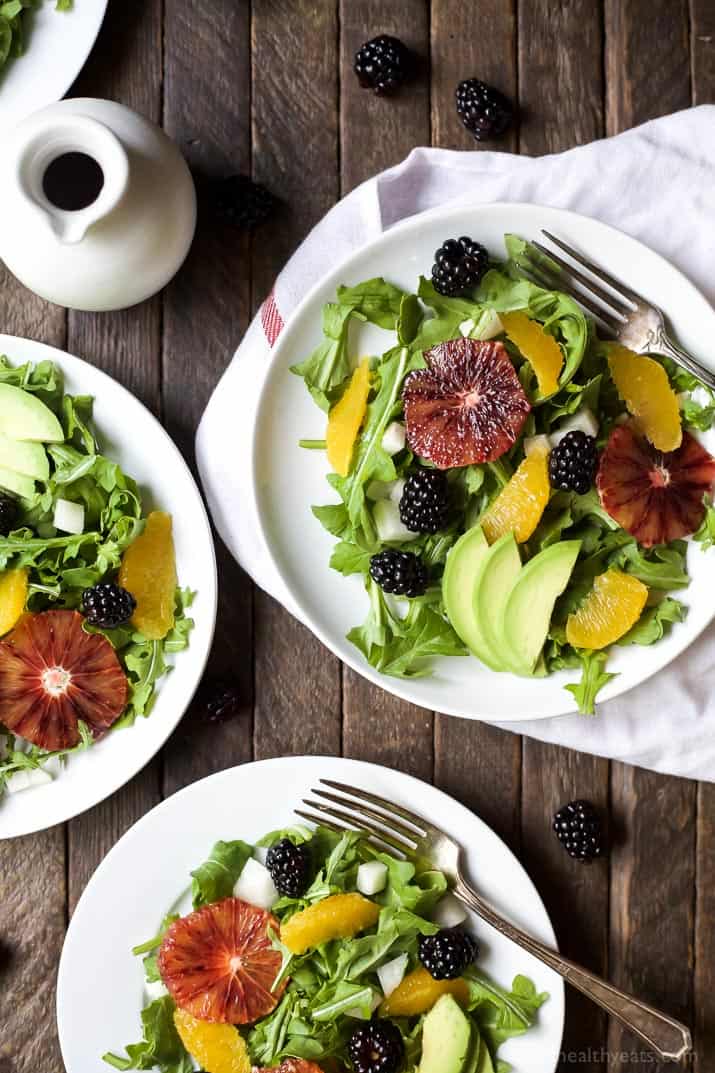 This Summer Citrus Avocado Salad is filled with fresh blackberries, avocado, spicy arugula, and vibrant citrus then finished with a citrus vinaigrette. This salad is light, refreshing, low calorie, and takes minutes to make!
SIDE DISH
Avocado Hummus with Homemade Pita Chips ñ you will go crazy for the combo of avocado, garbanzo beans and spices! Dip in some easy homemade pita chips, and you have yourself a healthy, flavorful snack!
DESSERT
Four ingredients are all you need to make this seasonally sweet Cantaloupe Sorbet for a perfect lighter summer dessert!