Healthy Weekly Meal Plan #91 has such incredible, easy, healthy and diverse meals you will love! If you're looking to switch up your meals for the week and incorporate healthy dinner recipes, we've got you covered! PLUS a healthy breakfast, lunch, side dish and dessert recipes, too!
Happy Saturday!! How's your weekend going so far? I'm currently living it up in Palm Springs with a few of my favorite girlfriends, having an incredible girls weekend! This is my third year in a row hanging out with these fun girls for a pre-summer break! I love being able to leave the kids at home and get a relaxing weekend to chill by the pool with them.
I'm lucky that I have such an amazing husband that really understand that I need this. He has a crazy busy work week EVERY week and long commutes every day and probably (well really, for sure) needs this more than I do, but instead he lets me traipse off with my friends to spend a weekend away, to have fun without kids. I promise he gets all the brownie points he deserves when I get back, lol! 😉
I hope you have fun plans this weekend too! And I'd love to hear all about it if you want to leave a comment for me! I'll be back home on Monday and ready to meal plan and you can bet your booty I'll be buying ingredients for these healthy meals! I hope you're loving this Healthy Weekly Meal Plan as much as I do!
Be sure to stop back every Saturday for your Healthy Weekly Meal Plan fix of daily entrees as well as a breakfast, lunch, snack and dessert! Just click on the photo or link to see the recipe. Have a great week!
~ HEALTHY WEEKLY MEAL PLAN ~

Moroccan Baked Eggs with Chickpeas is a simple, flavorful, vegetarian dish that can be on the table in less than 30 minutes! This versatile meal is hearty enough for breakfast or dinner.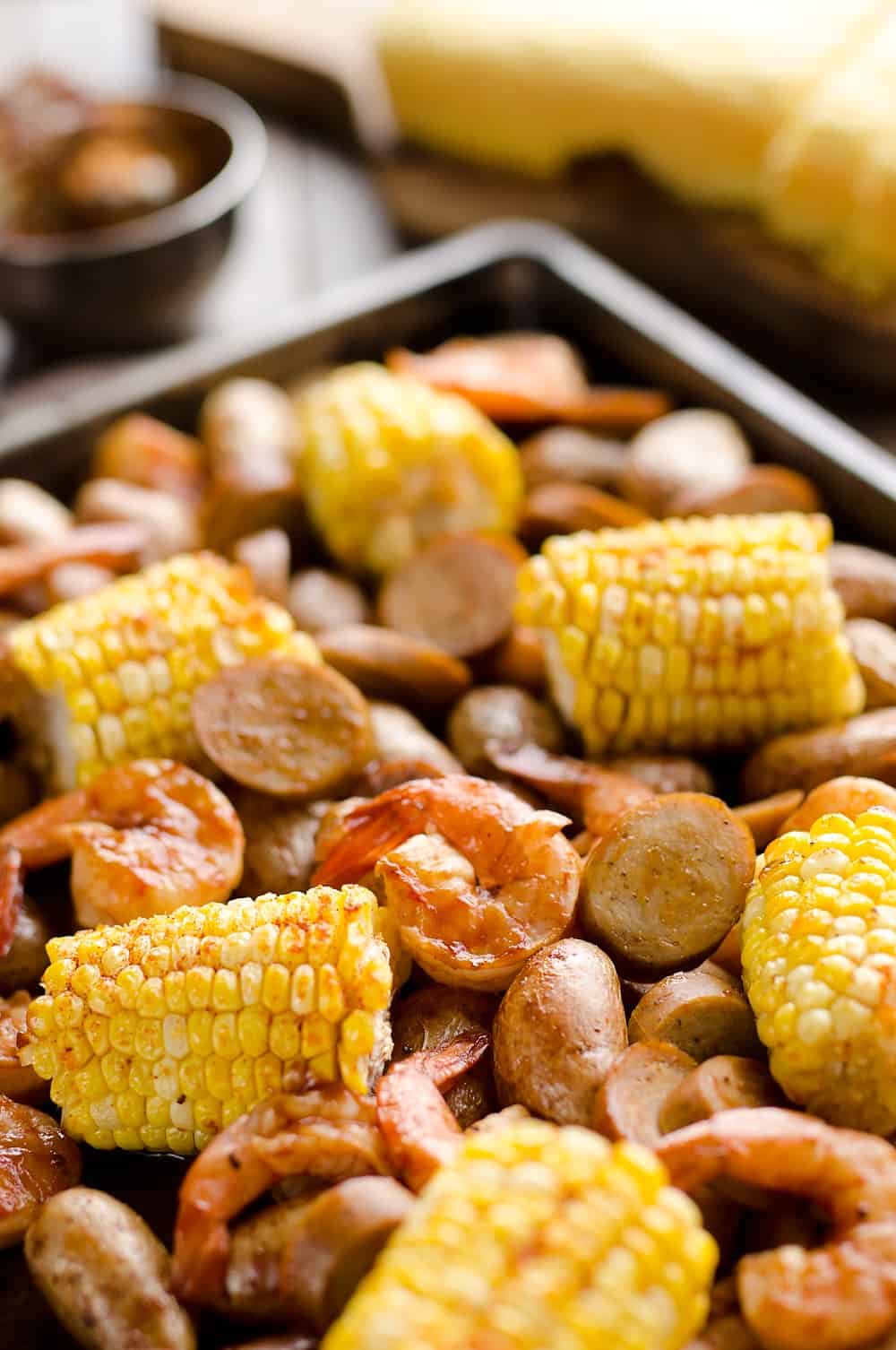 BBQ Shrimp & Sausage Sheet Pan Dinner is an easy and wholesome recipe perfect for a weeknight family dinner. Roasted sweet corn and potatoes are paired with BBQ shrimp and Gold'n Plump Hickory Smoked Sliced Chicken Sausage for a comforting low-fat meal!

DINNER
Juicy chicken burgers gone caprese style thanks to pesto, fresh basil, and thick slices of tomato and fresh mozzarella. These are a must make this summer!
SIDE DISH
Roasted Vegetable Orzo Salad is a quick, easy, tasty, and goes with any and all summer deliciousness.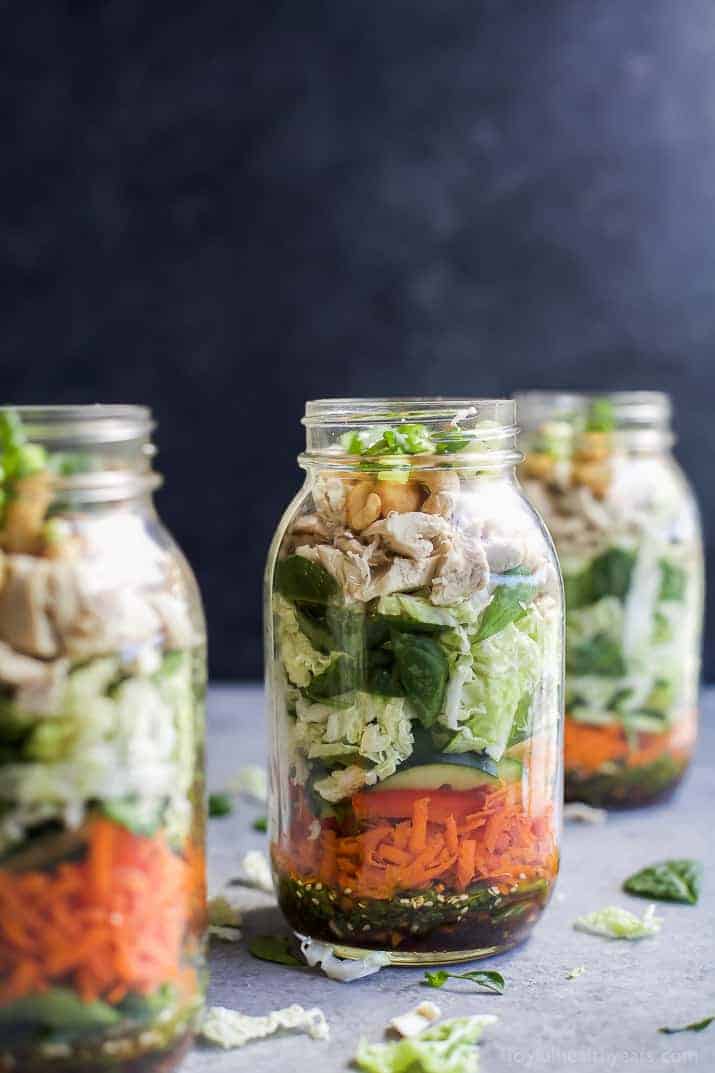 Asian Chicken Mason Jar Salad is a delicious, easy recipe that's the perfect easy dinner idea done in just 30 minutes!

Skillet Orange Chicken just like you get at Panda Express with the flavorful addition of herbed orzo. Itís SUPER-easy to throw together in one pan and so much lighter on the calories!

†SNACK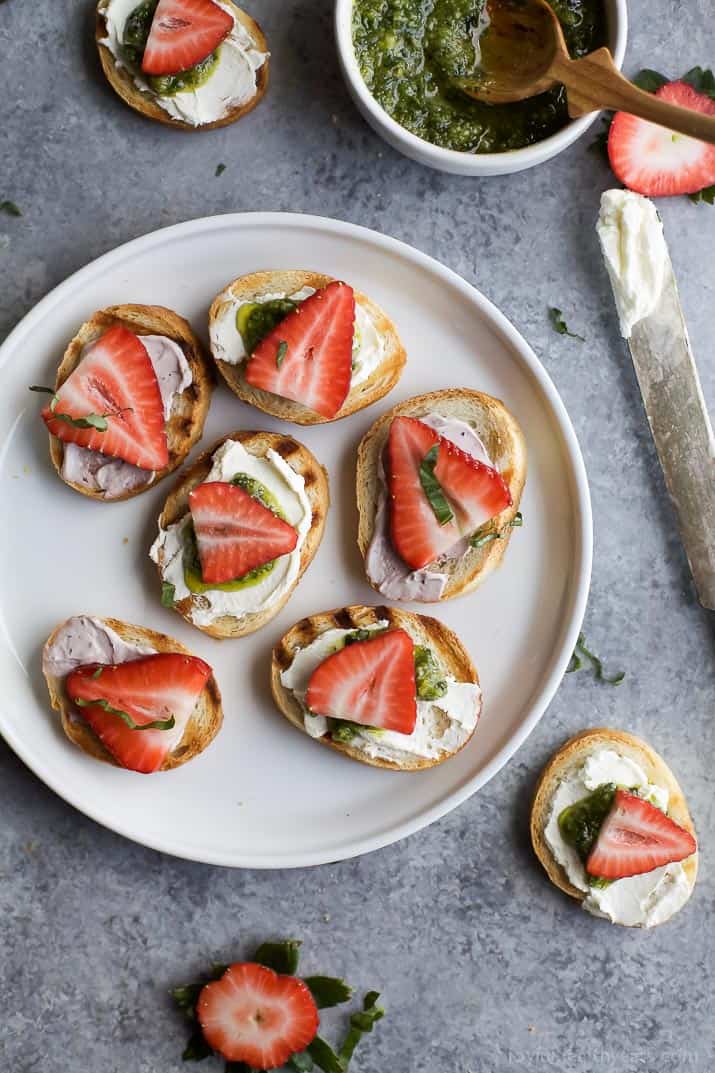 Pesto Cream Cheese Strawberry Bruschetta Bites are an easy fresh bold flavored appetizer recipe thatís perfect for those summer parties!
LUNCH
Use up your leftover Easter eggs in this Avocado Egg Salad which is completely mayo-free and seriously tastes amazing! Imagine if guacamole and hard boiled eggs had a baby, it would be Avocado Egg Salad!
DINNER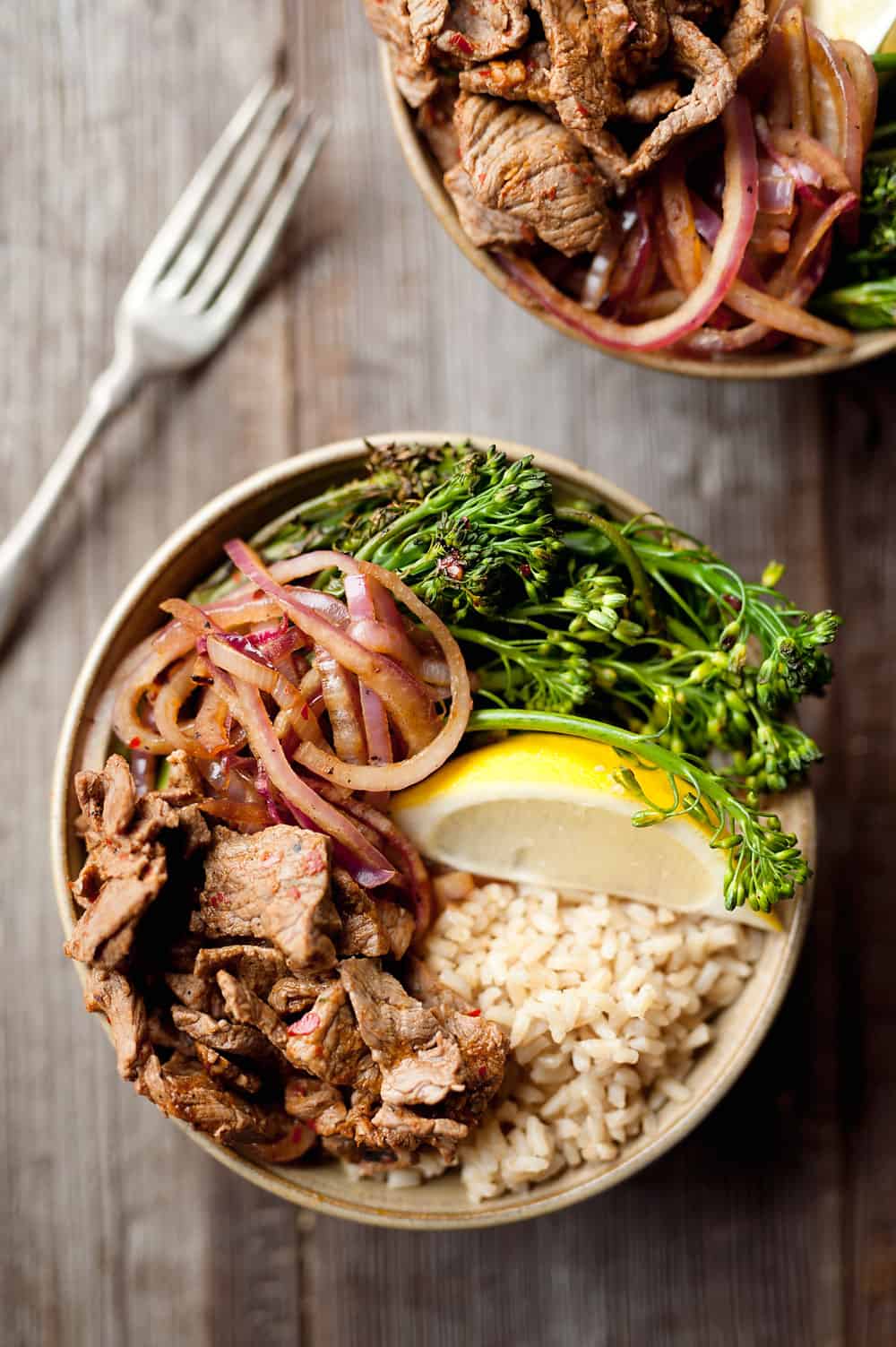 10 Minute Beef & Broccolini Bowls are a fantastic dinner idea bursting with bold garlic chili flavor. With only 6 ingredients, this easy meal is so simple and delicious you will be making it time and time again!

BREAKFAST
Avocado toast gets a spring upgrade!! This easy farmers market-style avocado toast is packed to capacity with spring veggies and a pretty poached egg makes it an entire breakfast-in-one!
DINNER
Crock Pot Pork Verde Tacos cooked in the crock pot and served with a drizzle of amazing jalapeño sauce. You will love the flavor in these pork tacos and love how easy they are to make!
DESSERT
Gluten free peanut butter chocolate chip cookies are a delicious flour & butter free cookie that will satisfy your sweet tooth!
Life is but a Dish†| Recipe Runner | Whole & Heavenly Oven | The Creative Bite | Joyful Healthy Eats | Yummy Healthy Easy